Transparency is one of the most contradictory issues of our time: openness sounds positive, but can also put pressure under pressure as a study shows. Especially in the working world.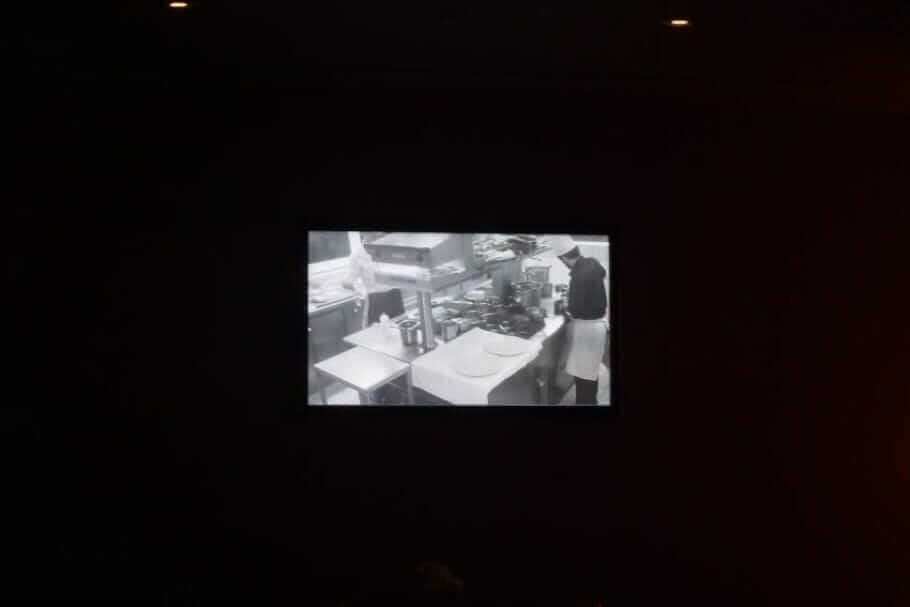 Transparency - reality or publicity stunt?
The Pirate Party broadcasts its factional meetings, customers, consumers want to know where and how their goods were best made sustainably, citizens expect transparency from their administrations, and applicants want to gain insights into Company get.
They also like to comply with this wish - superficially and pr-effective. For example, I am thinking of Andrus Järg, General Manager of Skype Estonia - where there is even a sauna in the office WLAN. I interviewed Järg last year and he said on transparency and openness:
"We have an open office here, not closed rooms, and I also work in an open office myself. That gives me a very good one Communication with my employees and also strengthened the cooperation with each other. The best Motivation for me are other people. So when I notice that my productivity is decreasing, I seek communication with my employees and we try to find solutions to the problem together. "
Fear of too much transparency
In fact, such transparent work environments with a lot of glass and large office space in companies that want to be open, are the rule rather than the exception. However, not everything is transparent, what looks like glasses and times of NSA scandal and fear of digital surveillance seem to justify certain fears.
As early as 2010, carmaker Porsche caused a sensation by banning its employees from using social media. The reason was not the fear of dwindling productivity, but rather the fear of industrial espionage.
Tip: Text as PDF (please read the instructions!) or to this text complete eCourse or series Download. Actions or news via Newsletter!
Does transparency become unproductive?
However, too much transparency is no advantage for employees, as Ethan S. Bernstein from Harvard Business School found in his study in 32 companies.
The result: employees who feel unobserved ManagerFor example, because they are not in the same office or cannot constantly look into the office through the glass, they performed ten to 15 percent better in the same working hours than their transparent colleagues, who were constantly exposed to the eyes of the boss.
Reason: If you feel like being watched, you like to simulate busyness, diligence and commitment - and waste valuable energy. Instead of being productive, these employees often produce hot air and pure actionism.
Transparent employment contracts
There are, of course, advantages of transparency: job seekers are expected to do a lot these days: Among other things, accepting working conditions that may not be quite perfect. But that's not ok. so. And above all, employment contracts must be one thing: understandable.
Contracts must be transparent, they must not contain any hidden or incomprehensible clauses that disadvantage one of the contracting parties. This also applies to employment contracts (BAG, judgment of 24.10.07): here too, according to BGB § 307, only clauses and regulations may be included that you as an employee also understand.
Salary transparency: The Norwegians disclose everything
People don't talk about money, they say. Data protection also stipulates that individual salaries are kept secret. At least in Germany. In other countries, income is simply published online. What is fueling envy and discontent now? Think Malch. Through Twitter I came across this interesting post by Rainer Doh on PR makers:
By chance, I came across a Norwegian website that publishes citizens' income and taxes, fully and in great detail. skattelister.no is a bit simple, but clearly designed and shows us 100 people with the highest incomes for all Norwegian locations.
Doh then makes fun of the fact that the Norwegians are so lax with data protection. I wondered what would happen if everyone knew what we deserve. One argument for data protection is surely the culture of envy: if one knows that the other has more, then one is jealous of the other. But: isn't he anyway? Often because you think the other person has more. But it doesn't have to be that way!
Data protection - protective function for foam bats?
I ask quite provocatively: Isn't data protection also a nice protective wall for whiskers? I would say that a lot of people would probably look pretty stupid if you knew what they really deserve. Namely little. And everyone would say: "What, just so much?" In the end, is data protection a cheap excuse for dubious show-offs and maybe a few rich super bigwigs who have made a lot of money thanks to flimsy speculation?
Maybe not nice: But maybe that would help limit the social envy in our country that was fueled by our government's recent austerity plans. Many would realize that they needn't be jealous at all. Transparency as a stop button for the culture of envy?
Help, culture of envy: lower your pants?
By the way: the internet shows how it is done. Many bloggers publish their advertising revenue. That seems honest and personable. And yet: The thought "You don't talk about money" is stuck in your head. Also in mine. After all, I would feel a little like with my pants down if I were to disclose my income here. But what if everyone did that? Well, then we'd all be in the same boat. I think it's worth a few thoughts!
Before misunderstandings arise: The article is to be seen as an ironically exaggerated suggestion of thought about the different perspectives on data protection in different countries. Apparently the Scandinavians are very relaxed with our topic - also for my terms. You can be amazed, amused - or take up the topic and discuss it. Hence my food for thought. I would be happy about more!
Transparency for customer acquisition
In the end, I happened upon a successful example of transparency in the workplace. Pierre Weller made himself practically nude for his guests in his Logis-Hotel La Source des Sens in Alsace.
No, not what they think. But in his hotel kitchen, he installed a black and white camera, where the guests in the restaurant can watch what is going on in the kitchen like on a lively board.
"Cooking is a craft that you don't have to hide," he explains, and: "You should see that we don't sleep in the kitchen, even if it takes a little longer. That creates trust. "On the other hand, he doesn't feel observed or disturbed:" I don't even think about the camera anymore, "he says. So maybe the self-chosen transparency is something else after all.
Buy text as PDF
Acquire this text as a PDF (only for own use without passing it on according to TERMS & CONDITIONS): Please send us an eMail with the desired title to support [at] berufebilder.de, we will then send the PDF to you immediately. You can also purchase text series.
3,99 €Book now
Find out more - our books on the subject
Or for a little more directly buy a whole book or eCourse on this topic, read on. Here you will find a suitable selection.
Buy eCourse on Demand
Up to 30 lessons with 4 learning tasks each + final lesson as a PDF download. Please send us an eMail with the desired title to support [at] berufebilder.de. Alternatively, we would be happy to put your course together for you or offer you a personal, regular one eMail-Course - all further information!
19,99 €Book now