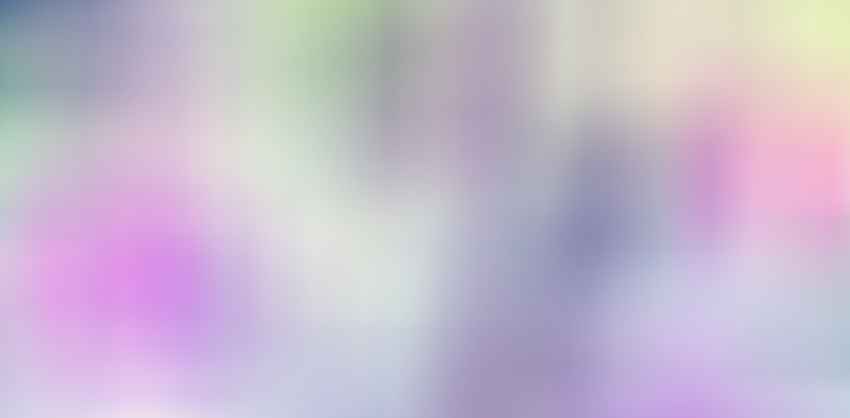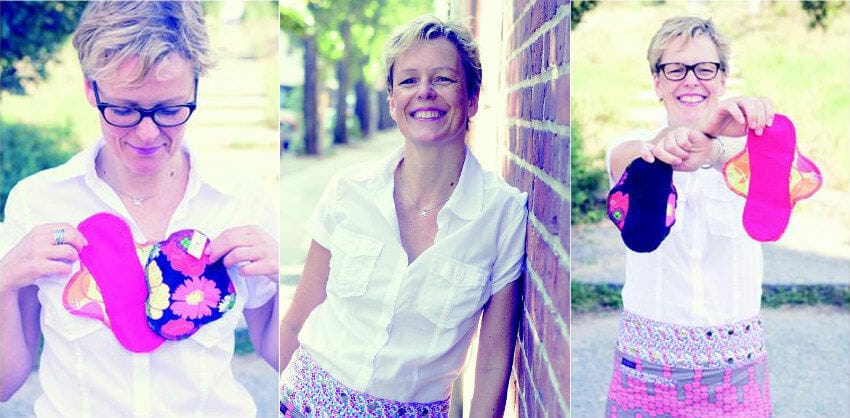 Often enough, products for women are still smiled at and viewed critically. Feminine hygiene, for example, is a huge market.
Specialization in packaging layout
Britta Wein presents the Lunapads brand in its online shop, a colorful, ecological reusable variant of the sterile white disposable sanitary napkin. The brand owner combines her 15-year expertise in layout printing for a beverage giant with her eco-awareness.
After completing her training as a wholesale and foreign trade clerk, Britta Wein switched to graphics and specialized in packaging layout. In 1998 she moved from the agency to the beverage giant Coca Cola. "At last I was traveling in a professional direction that I enjoyed. There was also a lot of recognition there. "
Time out in New York
At the end of 2000, however, her production area was outsourced and the layout specialist ended up with the newly commissioned agency. "When the door was slammed, I realized: Nothing is forever. There is no such thing as "the job for life". I had to keep going even though I didn't want to go back to the agency world. "
In 2006 Britta Wein needed a break from her professional hamster wheel. She had already lost her heart to the United States in adolescence. So she moved to New York for three months. "It was the first time I lived in a shared apartment and just lived through the day.
According to the motto: "I only act according to my gut." It's great when you can listen to your gut feeling. I realized that I didn't need all this materialistic. "
Tip: Text as PDF (please read the instructions!) or to this text complete eCourse or series Download. Actions or news via Newsletter!
Business idea at the bus stop
This gut feeling also formed the initial spark for independence. She happened to meet the Lunapads owner after a Bolgger event in Portland. "She told me about her product and her initiative" Pads for Girls ", which supports women in Africa. That touched me very much ".
Back in Germany, Britta Wein visited the homepage, tried out the product range herself and carried out market research. In December 2011, in Vancouver, she saw the production processes, costs and distribution formalities for herself. "After that was clear: I'll do it."
Founding time, turnaround time
The establishment of 2012 coincided with a significant turning point. Back pain turned out to be a result of nitrosative stress. The entrepreneur was forced to fundamentally change her old life. "Up to now I had worked all the time, slept too little, hardly took time to eat and did little sport."
A test for food intolerance finally forced me to restart: "I suddenly had to cross things that I had eaten every day from the shopping list. I went to the supermarket, bought everything I was allowed to eat and found out: something can be made out of it. "
Digital nomadism in green
Britta Wein has changed her life in the meantime, is living in a shared apartment again, follows her inner compass, and separates from "old burdens" from her "previous life". Everything that is sustainable is allowed to stay: She cooks vegan and starts the day with green smoothies.
Yoga and running are part of the regular Wellness-Program. She has also discovered the meditation and remains true to her travel pleasure. That's why she has opted for the online business as well, because it works everywhere, as long as there is an internet connection. Only one service provider still has to take over storage and distribution.
Live with oneself
While the Lunapad brand is still in its infancy in Germany, the entrepreneur is working on a green overall concept. She talks enthusiastically about New York.
The former Objective An inspiring break in 2006 is now the venue for a top-class writing workshop. There she wants to create the basis for her writing project. Because she will soon put her lifestyle into writing. "Basically, it's about getting rich inside and living in harmony with yourself."
Buy text as PDF
Acquire this text as a PDF (only for own use without passing it on according to TERMS & CONDITIONS): Please send us an eMail with the desired title to support [at] berufebilder.de, we will then send the PDF to you immediately. You can also purchase text series.
3,99 €Book now
Find out more - our books on the subject
Or for a little more directly buy a whole book or eCourse on this topic, read on. Here you will find a suitable selection.
Buy eCourse on Demand
Up to 30 lessons with 4 learning tasks each + final lesson as a PDF download. Please send us an eMail with the desired title to support [at] berufebilder.de. Alternatively, we would be happy to put your course together for you or offer you a personal, regular one eMail-Course - all further information!
19,99 €Book now