In the coalition agreement between the CDU, CSU and the SPD of November 2005, the coalition parties agreed on a reform of the health insurance, which should take into account the rising cost of health care through medical progress and demographic change.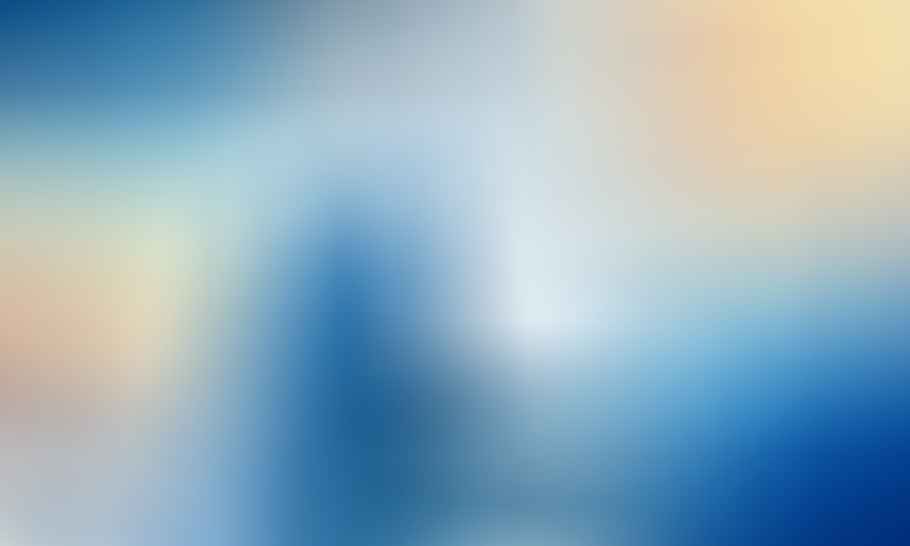 Find compromises
It was necessary to formulate a compromise between the models of the health premiums of the union parties formulated in the electoral campaign at the Bundestag election 2005 and that of the SPD's solidarity guarantee service.
Accordingly, "a comprehensive future concept will be developed for the area of ​​statutory health insurance in 2006, which is also designed to keep the contributions to statutory health insurance at least stable and to reduce them as much as possible."
What is happening?
In particular, the parties agreed that the health system should be given a more competitive approach with regard to the interaction between private health insurers and public health insurance funds. On July 2006 the party leaders of CDU, CSU and SPD agreed on the cornerstones of the health reform.
As of April 2007, the first stage of this health care reform came into force. In the coming years, our health care system will be substantially reformed. We introduce you to the most important regulations and information on health insurance.
The solidarity principle
The statutory health insurance is and remains solidly organized: the contributions are graduated according to income, but all members are entitled to the same benefits.
Tip: Text as PDF (please read the instructions!) or to this text complete eCourse or series Download. Actions or news via Newsletter!
Anyone who earns much more pays for the same benefits and thus finances the services for poor earners and large families.
Unlike private health insurance, there is no health check, no risk or age supplement; statutory funds are much more obliged to include anyone who meets legal requirements, such as the pre-insurance period. But also everyone who
Checklist: For whom is statutory health insurance useful?
For families in which only one is earned: All family members are insured free of charge.
For those who are sick more often, as contributions are calculated independently and you get a health benefit.
For older insured persons, since contributions are independent of age.
For women, since contributions are independent of sex. Women can also receive a maternity allowance during pregnancy.
How can you enter?
Statutory health insurance is the cheapest form of health insurance for many. If you are an employee, you are in principle compulsorily insured in the GKV and can only leave under certain conditions (more on this below for private health insurance). However, if you are not an employee, you can only join the GKV if you have the
Fulfill the previous insurance period.
This means: If you have been legally insured for at least 12 months continuously before the start of your self-employment or for a total of at least 24 months for the last five years, you can still voluntarily insure yourself in a statutory health insurance. To do this, you must apply for voluntary long-term insurance but at the latest three months after the end of your insurance. The pre-insurance period includes, in addition to working conditions, periods in which you were compulsorily insured through the employment agency, the student health insurance scheme or the parents' family insurance.
The deadline is important
Do not miss this three-month deadline! You will later only return to the statutory health insurance if you become a social insurance employee with a certain annual earnings (currently the upper limit is 47.700 Euro) - and that before you are 55!
With this regulation the legislature wants to ensure that even well-earning, young self-employed persons contribute to the statutory health insurance.
Conditions for the change
You can basically choose between all statutory health insurance companies. A change of the cash register is actually possible at any time with a notice period of two months. However, if you have just switched to a new cash register, you will have to wait 18 months before changing again.
If your health insurance increases the contributions, you can also change before the end of the 18 months, but again for only two months. Thereafter, this special notice period expires.
Which health insurance funds are available?
Basically, you have the free choice between regional general local health insurance funds (AOK), alternative health insurance funds (such as Barmer, DAK, technicians), company health insurance funds (BKK) and guild health insurance companies (IKK). But: not all company health insurance funds are open to all states. The guild health insurance companies are officially not open to all, but inquire: They sometimes also take on outsiders.
However, when selecting the checkout, pay attention not only to the most favorable tariff, but also to the services. Although 95 percent of the benefits of a health insurance are legally prescribed, there may be some important differences depending on the health insurance statutes. In the following, you will find an overview of the regular services and benefits of the statutory health insurance:
Checklist: Benefits of statutory health insurance
Medical treatment, cancer screening, cancer screening, health care
Driving and transport costs for treatment
Dentistry, orthodontic treatment, dentures
glasses
sociotherapy
Therapeutic, psychological and psychosocial measures for children
Inpatient hospital treatment, care in inpatient hospices
Parent's involvement in hospitalization of a child
Home nursing, home help, childcare costs
Medicines and dressings, remedies, aids
Pregnancy control, artificial insemination, pregnancy care, pregnancy and childbirth
Child and adolescent care, youth health examination, dental care in children and adolescents
vaccinations
Sick pay in case of incapacity for work;
Maternity allowance equal to the sickness benefit for pregnant women from the 4Tag before delivery up to a maximum of 14 weeks
family insurance
Health insurance abroad
Additional benefits of the statutory health insurance
Also the statutory health insurance offers a number of additional services. You should pay attention to this:
Types of treatment: Before changing, check whether the cash office takes alternative healing procedures and homeopathic treatments, rehabilitation cures, outpatient care or additional vaccinations.
Grants: The amount of the subsidy for dentures can vary as well. In glasses some cash registers allow glasses and contact lenses to be parallel.
Prevention: Since 2004, the health insurance companies are allowed to reward health-conscious behavior with cheaper tariffs or reduced co-payments. The conditions are determined individually by each cashier. For voluntary insured persons, even contribution refunds and lower contributions with deductible are permitted. Look carefully!
Service: If you frequently need to communicate with health insurance and submit numerous documents, a health insurance company with a branch office is useful. Small business farms in particular can be problematic here: they have cheap contributions, but often only one office, some even a permanent telephone.
Health insurance: Self-employed persons can get 70 percent of their income during the last twelve months from their cash register (more to calculate the contributions in the relevant chapter below). The sick pay is paid for the same illness in a maximum of 78 weeks in three years. Anyone who is insured under the normal tariff is entitled to sick leave from the seventh week of illness. There is no claim for a reduced rate of contribution. However, anyone who wishes to receive sick leave from the third or fourth week of illness must pay an increased contribution of up to 18,8 percent. Contributions and services are very different and must be asked for individually.
There is a limitation of the scope of the health care reform in the treatment of secondary diseases due to unnecessary medical interventions - for example, complications as a result of cosmetic surgery or piercing.
Buy text as PDF
Acquire this text as a PDF (only for own use without passing it on according to TERMS & CONDITIONS): Please send us an eMail with the desired title to support [at] berufebilder.de, we will then send the PDF to you immediately. You can also purchase text series.
3,99 €Book now
Find out more - our books on the subject
Or for a little more directly buy a whole book or eCourse on this topic, read on. Here you will find a suitable selection.
Buy eCourse on Demand
Up to 30 lessons with 4 learning tasks each + final lesson as a PDF download. Please send us an eMail with the desired title to support [at] berufebilder.de. Alternatively, we would be happy to put your course together for you or offer you a personal, regular one eMail-Course - all further information!
19,99 €Book now