When designing a website, it is indispensable to address the requirements of Google. What should be done in terms of linking, networking and advertising so that your products and services are found exactly by the people who are looking for them? 7 Basic steps.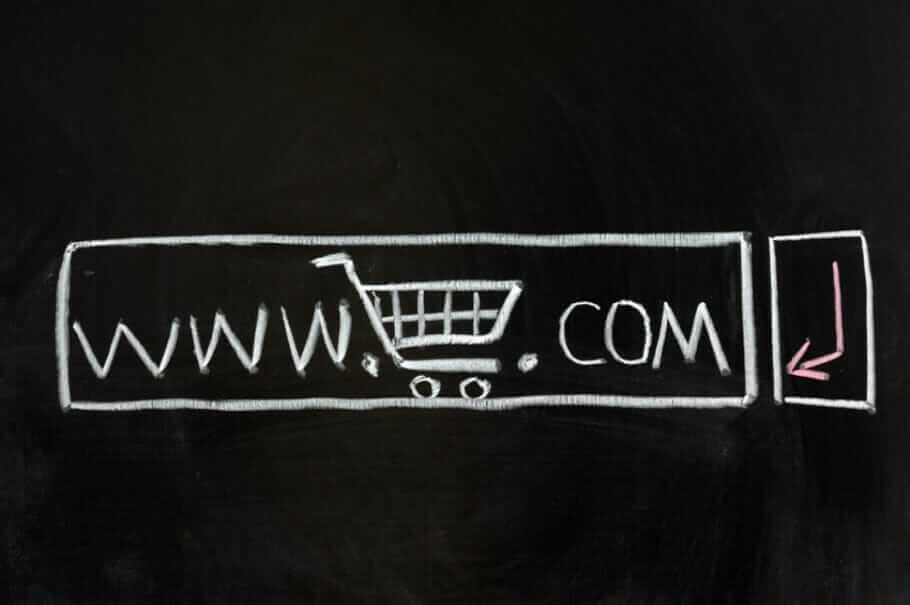 Why Google is so important
Lets itself in Company Hard to find in Google, it's unlikely to attract new customers. Most searches for service providers or products start with the search engine market leader. Rightly called Google as a data octopus or online spy:
Google collects data with each search, constantly analyzes the content available on the Internet, and tries to match searchers to providers. In the process, according to the taste of Google, offerers and seekers should always harmonize so well that the former convincingly transfer their advertising budgets to Google and the latter willingly return to Google on their next search.
Make Google the best recommendation for your business
As a website owner or sales executive of the onlineshop one can hardly afford an antipathy against Google. Only those who understand the unquestioned market leader under the search engines can direct their own online activities to attract many suitable visitors from Google to their own website and webshop.
In this regard it should be your most important Objective be sure that Google gives convincing recommendations on your core topics. Because anyone who helps the search engine to recommend the best website (and the best sub- or microsite) to searchers begins a special friendship with Google. Webmasters who make Google a friend make the search engine the company's best recommender and sales representative.
This method helps commercial website owners in small and medium-sized businesses to optimize their site for Google and gain additional visitors with Google's advertising tools. Anyone who implements this method will measure a steady growth of qualified visitors. It is important that your website is managed with a modern content management system (CMS). You should be able to master this system and access the business areas that develop future content of the website.
Tip: Text as PDF (please read the instructions!) or to this text complete eCourse or series Download. Actions or news via Newsletter!
7 steps for better search engine optimization
Firstly, you should find out what your potential customers google and how you can implement these new insights in your website. Then you will learn why Search Engine Optimization (SEO) is so crucial to publish good and unique content.
You'll learn how to help Google identify your business as an expert on your issues. In addition, you capture how you use advertising so that only the visitors see your ad, looking for exactly what you offer. Finally, this method addresses a frequently occurring difficulty in implementation and calls for solutions.
Do not rely on your own search engine results: Perhaps you are like many web leaders: They google themselves their homepage and believe that the search engine reveals to you the relevance or visibility of your page on this way. You are looking for your company name or your products and look forward to seeing your own website on the first page. If you visit a page more frequently, Google makes search results as the search engine detects already existing relationships and adapts recommendations individually. Such a search has little to do with what a potential customer is looking for and Google recommends.
Know what your customers are looking for: Agencies that optimize search engine websites are easy to find in Google under the search term SEO Agency. However, many website owners in companies who are looking for a Google Search Optimization solution do not call their problem a SEO issue. The normal web-person responsible has the problem that the homepage in Google does not look good. If the SEO agency has forgotten on its own website, for such problem formulations (eg My website is not well found in Google) to prepare a response, Google will not rank this agency very high in the search query.
The language of your customers speak: Transfer this example to your own situation: Ask yourself whether you and your prospective customers speak the same language or - in other words - use the same (search) terms. Your colleagues with customer contact from the call center, the customer support or the sales department can give an indication of this.
Use tracking tools: If you are already monitoring your website with an analysis or tracking tool, such as Piwik or Google Analytics, you will find additional valuable information. The tool will show you what people were looking for before they were taken to your page by Google. Be careful! These terms are only those where your page is already successful.
Do a workshop: Use colleagues to collect all terms that customers use to describe their problems and search queries. Form cluster and try to find priorities. You should take into account that a search term - or keyword or keyword - can consist of one or more words. Top priorities include your key services and their translation into terms that your prospective customers use when searching. It is best to have a workshop with all the customer contacts, or ask your new customers by telephone: What did you look for to find us?
Use targeted SEO Tools: Now you have to find out which concepts you have not yet thought of. You can expand your list of relevant search terms by finding out what terms the other competitors are successful with. Use professional SEO tools like Searchmetrix or SISTRIX. They show which search terms or conceptual combinations Google is particularly prominent in listing your competitors' pages. If you believe that the search terms should lead to your solutions, then add them to your keyword list.
What is the competition doing? The SEO tools all work similarly: You start by entering the domains of the competitors and you can display the terms with which the competitor is displayed in Google 1, 2, etc. Some tools (such as SISTRIX) even show how often the term is searched for, and how much other websites are already trying to get a good ranking. It is not advisable to analyze your competitors' Google placements without special tools, since Google does not only customize your searches, but you also have to search for terms that have not yet occurred to you.
Buy text as PDF
Acquire this text as a PDF (only for own use without passing it on according to TERMS & CONDITIONS): Please send us an eMail with the desired title to support [at] berufebilder.de, we will then send the PDF to you immediately. You can also purchase text series.
3,99 €Book now
Find out more - our books on the subject
Or for a little more directly buy a whole book or eCourse on this topic, read on. Here you will find a suitable selection.
Buy eCourse on Demand
Up to 30 lessons with 4 learning tasks each + final lesson as a PDF download. Please send us an eMail with the desired title to support [at] berufebilder.de. Alternatively, we would be happy to put your course together for you or offer you a personal, regular one eMail-Course - all further information!
19,99 €Book now