Those who want to earn more should demand more - even if that Manager eg constantly moaning about the bad order situation. The 17 best rhetoric tips for more salary.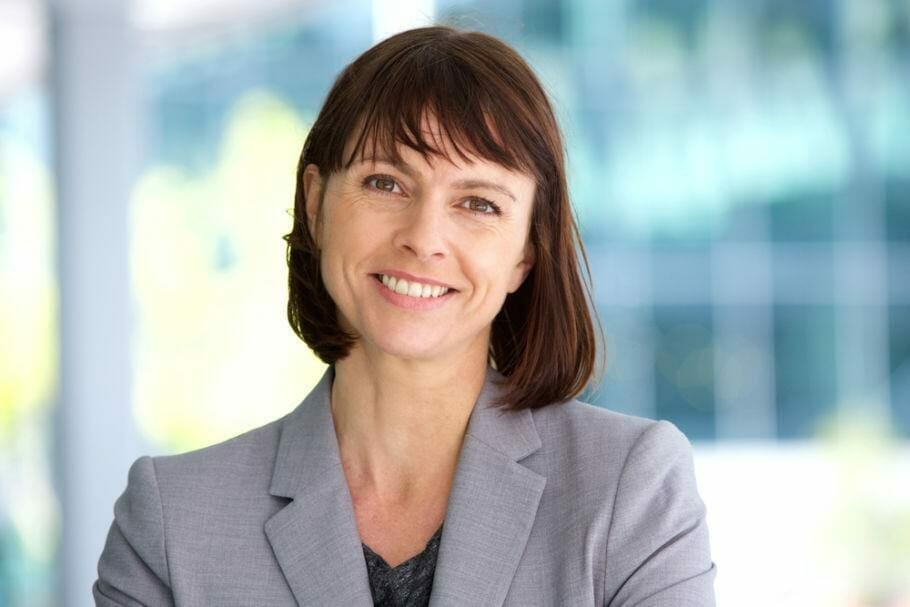 Why salary negotiations are meaningful
They do a lot. And the boss should remember that too! Experts even advise to demand more salary now, because nobody else dares. With the request for more salary you support your standing in the Company : They show that you can do something, that you are aware of it - and that you have other alternatives as well.
And even if the boss is constantly complaining about the bad job situation: not simply kinking the salary plus at the same time annoying while they have twice as much work. Help your boss take a little more leap: show him what you have done for the company, because bosses forget something like that. Underline your value for the company rhetorically.
The 17 best tips for salary negotiation
Boost self-esteem: Self-confidence is important in salary talks. Instead of self-criticism, you should therefore look at your strengths. Keep a journal in which to write down your achievements.
Popularity counts: The salary depends only on 10 percent of the performance, but to 60 percent of the degree of recognition at the supervisor. Please log in to the meeting more often, or take over renowned projects.
Collecting Information: Gather information for your reasoning: What is the company really like? What salary is usual in the industry in a particular position and with this task area? What do colleagues earn?
Just do not complain: Do not complain about higher prices, but emphasize what you have done for the company - that convinces much more!
Make specific demands: "Actually, I would have earned a little more salary" - with this you signal that you do not believe in success yourself. You have to put specific figures on your desired salary and, if necessary, justify how you get this amount.
Don't be put off: When men say "no", that doesn't necessarily mean "no". Rather, you should now start negotiations with the boss.
Make a success storybook: Preparation is everything. Keep track of what you do for your business over a long period of time. You have won new customers or completed successful negotiations? Write it down. Particularly important are services with which you have brought your firm concrete measurable benefits, such as additional profit.
Don't fall into the house with the door: "I want more money!" - Anyone who falls into the house with the door has already lost. The boss immediately switched to resistance. Better: ask for a discussion about yours development and perspectives in the company: "I would like to talk to you about my development." This shows that you want to do more for more money.
Leading questions: Your boss is likely to find suggestions that came to his mind best. So give him the idea of ​​paying you more with a leading question: "Don't you agree that my work is very important for the company?" In addition, if your boss says yes now, he will have a hard time breaking demands later.
How to react to counter arguments from the boss: The boss disagrees? If you agree with him first, you counter with a counter-argument: "Yes, I know we have to save money. And I've made a significant contribution to it over the past year. Shouldn't that be honored? " Warning: A "yes-but" shows that you have not really taken up your boss' arguments. A connecting "and" works better.
Always emphasize your performance: Even if you are looking for more money: Always emphasize what you have done for the company and that you are ready to do even more: "I have already won a lot of new customers. And I want to get involved even more. I will certainly be even more successful if I am even better motivated by an additional financial incentive ... "
Don't let the Concept ABC School Joke Oud bring: Be impressed when the boss suddenly grumbles at you: "Why should I give you a raise? You haven't been in your position very long. " Or: "Today you want a higher salary and tomorrow everyone will be here." Continue to argue objectively: "I think my situation has to be viewed individually ..."
Anticipating counter-arguments: Sometimes it is more clever to anticipate and refute arguments that you expect from your boss: "You will say that you cannot pay my raise. However, I will bring you twice as much ... "Warning: Of course, it can happen that you wake up sleeping dogs and cause the boss to argue.
Get the boss in the mood: If the boss is in a good mood, you can achieve more. Use positive metaphors to address his feelings. Does he like golf? "With this project I achieved a hole-in-one." Is he a passionate mountaineer? "With the Motivation With this additional fee we could reach the summit together. "
The body speaks: If you want to assess your boss correctly during the conversation: pay attention to his body language. He presses his lips together, lowers his head, or clenches his fists. Change of subject, because he becomes equally angry. He pulls up the eyebrows in astonishment or lifts the palms of his hands? Ask if he understood them correctly. The boss rolls his eyes or plays around with objects? He got out of the conversation - talk to him directly.
If the boss says "No": If there is absolutely no increase in salary: Show your willingness to compromise - but not without your point of view clear to make: "I would only be satisfied with that for the transition. We can talk about it again at a later point in time. "
Name alternatives: If the boss sticks to his "No" despite all the arguments: Demand replacement services, such as a company car, a bonus or privileges. Something like this is often more lucrative than more money, even on a net basis.
Buy text as PDF
Acquire this text as a PDF (only for own use without passing it on according to TERMS & CONDITIONS): Please send us an eMail with the desired title to support [at] berufebilder.de, we will then send the PDF to you immediately. You can also purchase text series.
3,99 €Book now
Tip: Text as PDF (please read the instructions!) or to this text complete eCourse or series Download. Actions or news via Newsletter!
Find out more - our books on the subject
Or for a little more directly buy a whole book or eCourse on this topic, read on. Here you will find a suitable selection.
Buy eCourse on Demand
Up to 30 lessons with 4 learning tasks each + final lesson as a PDF download. Please send us an eMail with the desired title to support [at] berufebilder.de. Alternatively, we would be happy to put your course together for you or offer you a personal, regular one eMail-Course - all further information!
19,99 €Book now