Whether you call it Point of Sales or rather poetic the place of truth: In sales, company success is the key. If the sales are sold, but this does not necessarily have to be the sales. Find out in which cases what measures help.
Good companies sell even in bad times
Of course there are successful and less strong sellers and of course there are changing market conditions. But to be honest: working Company sell even in bad times, an above-average number of products and services. But when the warehouse is full despite innovative products and highly qualified service employees or consultants are idly waiting for orders, many companies react reflexively. You start a training marathon for sales and redefine your reporting system in such a way that salespeople hardly have any air left to drive to customers, make phone calls or calculate promising offers.
Not always, but not so rarely, the result of these measures is sobering. Taking into account the immense costs involved in a qualified training of a distribution armada, the question arises of the true reasons for success. Sure, the image of a company as a harmonious and finely tuned organism may be tapped. But this metaphor quickly makes it clear that it can be affected in the body when its viability is compromised. When an organ fails or falls behind its performance, not only this organ is affected but the entire body.
Willing, able, may
These three, so simple-sounding words stand for three very important elements of operational efficiency and entrepreneurial competence:
Want = willingness to perform
Can = performance capability
May be possible
The "want" is entirely in the hands of the employees, who have to be highly motivated, highly committed and focused on the ball. Of course, the employer must ensure that the Motivation is not artificially impaired.
Tip: Text as PDF (please read the instructions!) or to this text complete eCourse or series Download. Actions or news via Newsletter!
The "may" lies within the sphere of influence of the executives and the company itself, for example in the form of job descriptions and organizational charts. Sales managers often set high hierarchical hurdles and put thumbscrews in place where a free hand would be the better choice. When companies cut sales-active time through unnecessary bureaucracy - for example through oversized reporting or superfluous meetings in the headquarters, which require longer journeys for the field staff, they should not be surprised that more is written and met instead of sold.
The responsibility for "being able" is a shared duty of both parties. For example, every employee must meet the requirements of his or her position and always be capable of learning, competent and reliable. the Executive must, among other things, recognize these competencies, steer the appropriate tasks and an adequate one Further Training to organize. The proportion of managerial tasks at the expense of doing increases with each step that is climbed on the career ladder.
Chefs do not work. They lead
Bosses who "do" too much and lead too little not only perform their management tasks inadequately. They also demotivate their teams because they feel blocked and patronized. In addition, many managers are too easily drawn into action by allowing employees to delegate tasks back to them. If someone cannot do something, you do it yourself instead of leading the ignorant to the light through further training. Who in the Guide joins or rises should always take to heart that the proportions of technical and methodological competence on the one hand and social and personal competence on the other are changing. Measured in terms of time spent, managers are more socially and personally at work, while their employees act more professionally and implement methodical things. However, "more" and "more" do not mean exclusively here.
So if there is a traffic jam in the sales department, first of all it has to be analyzed not only in the form of hair-clips, but also in the face of the true bottleneck. Nowadays, experienced salespeople are filled to the brim with knowledge that their fifth qualification training simply does not benefit. If you still believe that it is the ability to select the most suitable further training, its people must know very well and should rather individually as a general education. But as already indicated: far more rarely is it the assets of the employees than one suspects. Frequently, either the wanting is frustrated or the need to be restricted unnecessarily. Only a clear position determination makes it possible to find the best and most promising measures.
The Triple-A Matrix
Up to this point, however, the terms "wanting, being able and allowed" are still very empty. They have to be filled with life in order to move from theory to the bottom of practice. However, this "life" does not simply mean delivering a content-related description that can hardly or only vaguely be qualified and quantified. So that the terms really come to life and shape the operational processes, a matrix is ​​helpful that allows the greatest possible objectivity in the assessment. The three "A" s of the triple A matrix stand for
Wishing = ambition
Ability = Ability
May be = Accountability
What sounds simple at first glance is in reality a very complex mixture of management and staff tasks and the associated instruments and methods. The best practice, the state where everything runs perfectly, is provided with tools that ideally help to maintain this condition or restore it in the case of underachievement. A systematic procedure along the matrix makes it possible to translate rather diffusely formulated tasks into concretely formulated to-dos and to control their solution. So companies know at any time, where they are already successful and where there is still catching up to do.
The deficits to be diagnosed result along the best practices as their negative. But beware: since in almost every human being self-image and external image are a bit apart, the deficit determination might prove to be difficult, particularly in the case of executives. After all, no one likes to give his construction sites - if he can manage them at all. Here the addition of an external and thus objective consultant can be useful.
WANT = AMBITION
Let us now come to the first A of our matrix - wanting. It should be emphasized that this unwillingness does not necessarily mean that employees refuse to work. If that is the case with individuals, you naturally have to split up. "Not wanting" means that one or both partners lack hooks that maximize drive or, conversely, that there are conditions that limit motivation. Sometimes this is hardly noticeable because, for example, employees still achieve 100 percent in a bad working atmosphere - exactly the maximum that is possible in this atmosphere. If the mood were better, it would still be 100 percent, but then relative to the new circumstances. And so they do 115 percent compared to the previous situation. Grouchy bosses who believe that their employees should be just as good under their knots as they are with their philanthropic competitors are very mistaken. Even wanting to do so is about resources that cannot be tapped without certain measures.
WANT for executives:
If everything is perfect, executives are characterized by:
the team spirit,
the entrepreneurial objectives and communicate visions,
motivate their employees and prevent demotion,
Success appropriate and transparent reward,
Self-awareness,
Radiating optimism,
Make decisions quickly and enforce them
and inspire the members of their team.
Is sand in gear, are the effective measures:
Executive coaching,
Leadership training,
Motivation workshops,
Team building events,
optimized time management that separates "doing" and "leading", as well as
the installation of regular target-finding discussions.
WANT for employees:
Strong employees:
follow the goals set for them,
work motivated and committed,
feel recognized,
act innovatively,
are aware of their value and contribution,
fit seamlessly into the Team on,
enjoy the working environment and are
always ready to change.
Absence of one or more properties are the appropriate measures:
the establishment of a profit culture,
a key figure-based monitoring of the employee's contribution to the company's success,
the implementation of employee activations and
the implementation of motivation systems and performance-oriented remuneration.
CAN = ABILITY
As mentioned in the introduction, what you can do is leverage, which is where companies are most likely to start when business falter. A combination that not only promises a lot and keeps little, but even aggravates the situation is particularly fatal: expensive training on topics that everyone already knows, coupled with excessive control and extensive reporting. The first one costs unnecessary money and the second motivation. The ability does not increase, but the desire for it - and especially in sales, the sales-active time is additionally curtailed. However, if any deficiencies are properly diagnosed, follow-up assessments can help navigate the jungle of skills and development opportunities.
CAN for leaders
Ideally, executives have the ability:
Competencies to recognize,
to promote these competences accordingly,
methodical Feedback admit,
Strengthen strengths and weaken weaknesses,
Competence planning,
Employees in processes and
to ensure comprehensibility of the management action and its instruments.
If something is wrong, recommend to the executives:
the creation of meaningful requirements profiles,
the implementation of assessment centers and a profiling,
targeted seminars, trainings and coachings,
the development and a CIP of profile and evaluation systems,
the creation of a standardized feedback system,
a reset and higher level of recruitingPolitics and an
Employer Brandingthat attracts and binds strong leaders.
CAN For Employees:
Outstanding employees, however:
correspond to the required requirements profile,
work at any time competently,
have development opportunities,
participate in the Continuous Improvement Process (CIP),
know and master the daily business,
are always up to date in their field and their industry,
experience and prove to be capable of learning and
have high social qualities.
The skills of the employees benefit from:
individually tailored seminars, trainings and coachings,
cyclical employee development,
Audits and competence-enhancing Gap-to-close,
Development needs determination,
systematic personnel development and
targeted application to qualification profiles
CAN = ACCOUNTABILITY
Experience shows that owners, managing directors, sales managers and department heads find it difficult to clear to analyze and to be open to correct analyzes. Your employees are equally struggling with this problem. After all, many of the deficits that affect being allowed to affect personality areas in which one is reluctant to admit weaknesses. In addition, a clear view of the status quo often contradicts the feeling of "that has always been the case and has always worked". For these reasons, many responsible and affected people stagnate insisting that what should not be cannot be. And because this is so human and emotionally understandable, there is often enormous potential hidden in this field, which is normally denied. But if you manage to tap into these sources, the benefits for everyone are enormous.
MUST be for executives:
Successful, fully developed executives:
delegate tasks professionally clever and comprehensible,
pay attention to the areas of competence of employees and colleagues,
show and prove confidence in their team,
encourage to take over responsibility,
tie their people into decisions,
present responsibility,
appreciate and reward constructive cooperation and
provide generous and reasonable room for maneuver.
Suitable development measures for managers are:
the proactive promotion of process, rather than silo and departmental thinking,
a flexible allocation of responsibilities with a documentation system,
a symbolic reward system for taking over responsibility and
the visualization of career perspectives.
MUST be for employees:
Employees who are "allowed" and who are allowed to bring this to life:
enjoy, use and live their responsibilities,
are looking forward to their trust
reward this trust with reliability and performance,
are flexible and accessible,
acting project- and success-oriented,
know and use escalation regardless of personal circumstances,
prove themselves as co-architects rather than administrators,
cultivate and extend their expert status on their own responsibility.
Employees develop and improve through:
a flexibilisation of the organizational structure on processes,
the clear definition of escalations,
a high discussion culture of work processes,
predominantly project - related competence allocation and the
Standardization of dif- ference-free competencies.
As is easy to see, the circumstances, principles and tools described so far apply not only to sales and sales management, but also to the entire company, in which, strictly speaking, all areas work towards the point of sales. First of all, it is absolutely essential to have a clear view of the situation through a sometimes relentless analysis of the status quo, not only if you want to overcome bottlenecks, but also if you want to implement a successful continuous improvement process (CIP). As the saying goes: "If you stop getting better, you stop being good."
Thus, before a company drives its salespeople through a marathon of motivation workshops and sales seminars, it should first and foremost examine exactly where the bottleneck or the bottlenecks that provide bitterness in the place of truth lie. If this test is concluded with clear results, the design of a more successful future can be translated into targeted measures and made into a company's reality.
The Triple-A-Matrix at a glance
(Click to enlarge)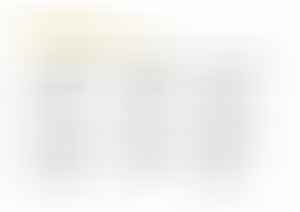 Find out more - our books on the subject