You have successfully left your old job. We have put together 7 tips for you so that you can get started in the best possible way.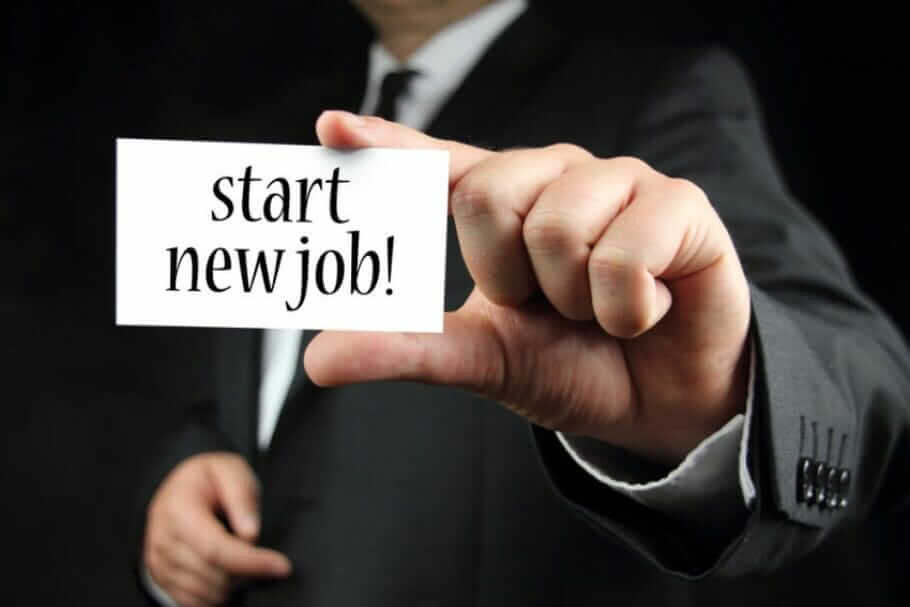 Why career changes often mean stress
Congratulations: Your old job is now behind you. And with it a lot of stress. Because career changes require a lot of preparation, but it's worth it. The sooner you have made the transition, the sooner you will get the most out of your new role. In this post, you will learn how to make a smooth transition from X to Y.
Because it's one thing to lose or quit a job and quite another to find the right job. Everyone job change is a big step and brings with it a number of specific challenges, especially when you may have to move to another city with a family.
What are the challenges of changing jobs?
In today's working world it is more important than ever to get good reviews from ex-bosses. Therefore, when you change jobs, there is always the fear of a bad one Certificate of employment to get and fear the new one Manager not to please. Both cause additional mental stress.
Or even if your new employer is a competitor of your previous company: The change from the former employer to the competition put everyone concerned under stress, as there are numerous additional confidentiality obligations to be observed.
Often the new job does not come at a freely chosen time. Maybe you need a second apprenticeship or training for the new job Further Training. Perhaps you are not in a well financially secure position in the meantime. Or, as a young professional, you had employers rarely choosing candidates with less than two years of professional experience.
Tip: Text as PDF (please read the instructions!) or to this text complete eCourse or series Download. Actions or news via Newsletter!
Don't underestimate the personal challenge
All of these aspects are important and must be taken into account when changing jobs. If you are toying with the idea of ​​changing jobs, you really need to know what you are getting yourself into. Almost every change of job demands character in a special way and ensures a personal and mental one development. This is also a challenge that should not be underestimated.
But now you have mastered all the challenges. All the things that you still have for your old one Company had to take care of things, you could check off your to-do list. You restart: New Team. New project. New tasks. And a new boss.
Start successfully in the new job
So you can finally concentrate fully on your next job and look forward to it. But so that you don't get stressed again straight away, you should follow these 7 tips.
Ask questions: It is very important that you ask questions in good time! Don't be afraid that you might "disturb" someone. If, in the end, you don't get things done as you want, you have to stand up for them. Find out what is planned and how exactly the induction should go. These are questions that you should have clarified before your first official day at work. Ask your direct contact person for content-related and organizational questions. Also inquire about informal rules in the company.
Pay attention to your demeanor: Anyone who would like to make a better impression in foreign companies should show themselves in the right form, in the right clothing and with an appropriate demeanor. The following five tips can help you move faster to a new employer.
Watch a lot! Just at the beginning it is important that you observe a lot. This way, you'll find out who really has the say, how the tone and how habitus is to customers. You'll also find out if there are any rules you should stick to.
Your new colleagues - The first day. Greet all colleagues on the first day, facing with a solid Handshake. Sit or stand by them and have a chat. A mixture of factual and small talk is advisable. You don't have to completely ignore private things, but not too much and not too deeply.
Celebrate your debut! Look what is common in your new company. In any case, you should not start at the beginning. I recommend to wait a bit to get to know the practices of your new department. You can also ask what is customary and when it suits best.
Do a guidebook! Keep a journal of the first 100 days. Sit down in the evening, arrange your thoughts, write down impressions and write down questions or a to-do list. When writing down positive impressions and small initial difficulties that you write down the balance should be.
Get feedback in time! Feedback is important to you! The more the better! A feedback discussion should take place after the first six weeks at the latest. Always ask what you can do better. Thank you for done Criticism and don't see it as an attack, but as an opportunity to optimize things. Also speak up if you are not able to cope with something.
Buy text as PDF
Acquire this text as a PDF (only for own use without passing it on according to Terms & Conditions): Please send us an eMail with the desired title to support [at] berufebilder.de, we will then send the PDF to you immediately. You can also purchase text series.
3,99 €Book now
Find out more - our books on the subject
Or for a little more directly buy a whole book or eCourse on this topic, read on. Here you will find a suitable selection.
Buy eCourse on Demand
Up to 30 lessons with 4 learning tasks each + final lesson as a PDF download. Please send us an eMail with the desired title to support [at] berufebilder.de. Alternatively, we would be happy to put your course together for you or offer you a personal, regular one eMail-Course - all further information!
19,99 €Book now