Industrialization gave us life after the clock. At the same time, we still mean to be able to work on the minute. This is a waste of our greatest energies and freedom.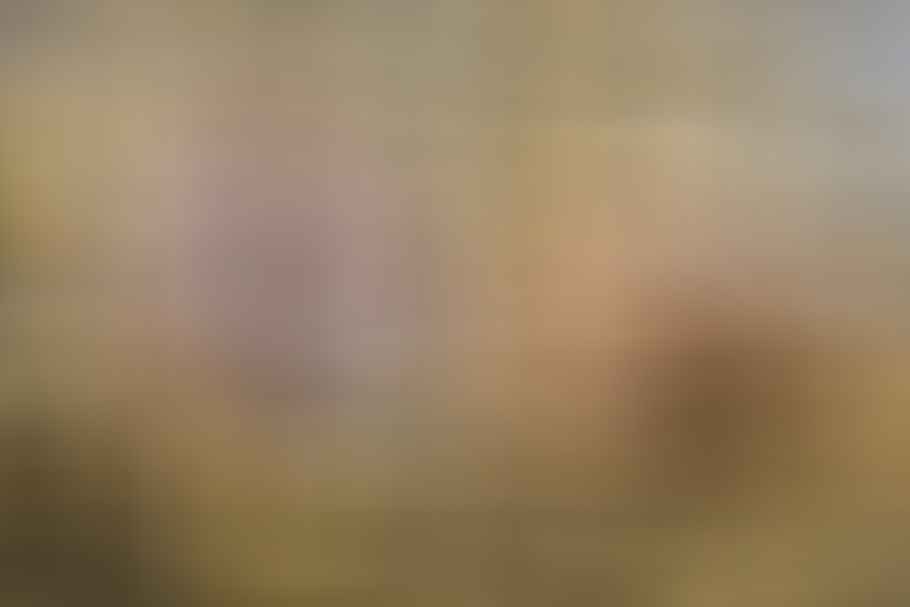 Caught in the treadmill?
We often feel rushed, driven, tied up in the treadmill. "That's not what I had in mind." Let's hear ourselves say "And that, although I actually enjoy doing my job and chose it voluntarily."
It is exactly like that. But you are far freer than you think. Do not you believe? See for yourself: Because every profession contains very specific laws. No matter which one you take.
How to get out of addiction
Take the dentist as an example independent made to offer dentistry according to his taste and to be his own master. No matter how he turns it, he will make appointments with his patients. At these times he and all of his practice have to function. Point. Otherwise he will have had patients for the longest time. Imagine the dentist comes and goes whenever it suits him because the fixed patient appointments restrict his urge for freedom.
It is completely irrelevant in which form the dentist offers his service. Whether as an employee or as a self-employed person. He will have to adhere to the regular patient appointment if he has to generate his income from it. However, during the treatment appointment, he is very free in his way of working, his service, his dealings with patients and employees, his practice and process design.
Dependencies can have a liberating effect
So it doesn't do anything for the dentist Sense to feel that the agreed treatment appointments are depriving him of his freedom. Because no matter how he will offer dentistry, he will make appointments in some way. But our dentist can feel very free, especially because of the treatment appointments, which are perceived as restrictive.
Tip: Text as PDF (please read the instructions!) or to this text complete eCourse or series Download. Actions or news via Newsletter!
Because a busy schedule is the best proof of his good reputation and thus his certainly good income. Only with a full schedule and personal commitment to time and place can he create freedoms that are not possible for everyone. He can arrange the opening times of his practice largely as he likes, as well as the times when he visits the practice for vacation and Further Training closes.
This is exactly what you can do
No matter what profession you are doing. Ask yourself this:
Have you applied for the job you are now pursuing?
Do you appear at your workplace every day?
Did you know beforehand that the job also includes certain duties?
If you were to work with another employer, would a lot of work, routines, and specifications be identical?
If you answered "yes" to all four questions, you can now safely put the treadmill feeling aside. You will never change certain things in your job simply because they are an integral part of your job. Just as every profession has unchangeable components that limit people.
You can do that now
Be aware of where you have freedom of design within the given limits, routines, sequences, etc. Take these liberties consciously as freedom. Try to find out how you can make changes in your sphere of influence in order to feel freer and more enjoyable about your work.
For whoever feels free and likes to do his work is invariably good in it. And this perceived freedom and measurable high quality of work will have an effect on your environment. Who knows what liberties you will have in the future without you?
That's how our inner clock is ticking
Because in each of us a very special clock is ticking. It is neither made of steel nor plastic and you cannot program it with just a few clicks. Controlled by the sun, this watch has been ticking for six million years.
And it doesn't matter to this watch whether it's a shift change or an important meeting. It ticks and gives us high and low phases for body, mind and emotions according to a fixed pattern. If we work against them, we wear out our energy. If we use them skillfully, we will fully exploit our potential. In order to understand how we can optimally use the different service phases, let's look at them on two levels.
1. Level: the function
Of course we appear willing to work and on time to the shift or to the meeting. We will complete our tasks. Sometimes more and less motivated. Times more and times less with the thing. Afterwards we also feel more and less exhausted. This has been so fierce to us since school, so we do not even question whether it should be so.
Before we even began to think properly, we were drilled into how it worked by the clock. This functioning is important for the optimization of processes. It degrades us to service providers according to the norm. And those who are constantly ticking for strange clocks are constantly over- or under-challenged, which tires them and makes them less rebellious. This makes us easier to control and gratefully fulfills the norm in order to get through our energy resources, which are already under attack Criticism not to strain further.
There is another way.
2. Level: the quality
To be able to appear punctually and willingly to work to the shift or to the meeting, that remains to us. It also remains for us to do some of the tasks to spare our energies. But we often have a lot more to do with our tasks than we often believe.
In most cases, we can vary when we tackle tasks where we need all our creativity, plan and organize, when we conduct demanding discussions, or concentrate on our work.
6 Tips: How to determine when to perform the best activities
Take a piece of paper at a relaxed moment in a relaxing atmosphere.
In turn, think back to various activities such as being creative, planning, organizing, conducting important conversations, working off, etc.
Example Creativity: At what times do you have your best ideas? Is this mostly in the morning, in the morning or only in the evening? Make a note of these times or plot them graphically using a graph.
Make a note of the daily phases of all your usual activities, which are particularly easy for you.
The same is true for a typical week. Do you have your most creative days at the beginning of the week or maybe even on weekends?
Identically, you can design your year: At what seasons are you especially active? When do you feel extremely needful recovery?
How to find your own work rhythm
According to your results, you can now plan your daily, weekly and yearly schedules. If, for example, you have your most creative phases early in the morning, you should also keep time free for creativity and not be stealing time from distracting activities. If you notice a significant lack of energy in the early afternoon, do not make important conversations or high-concentration tasks. Work there, for example, lying down.
So you will be able to let far more freedom flow into your day. You will realize more and more how much you can be master of the situation and where you change the dependence of the functioning in voluntary action. You will be successful if you listen to yourself and actually believe yourself.
Buy text as PDF
Acquire this text as a PDF (only for own use without passing it on according to TERMS & CONDITIONS): Please send us an eMail with the desired title to support [at] berufebilder.de, we will then send the PDF to you immediately. You can also purchase text series.
3,99 €Book now
Find out more - our books on the subject
Or for a little more directly buy a whole book or eCourse on this topic, read on. Here you will find a suitable selection.
Buy eCourse on Demand
Up to 30 lessons with 4 learning tasks each + final lesson as a PDF download. Please send us an eMail with the desired title to support [at] berufebilder.de. Alternatively, we would be happy to put your course together for you or offer you a personal, regular one eMail-Course - all further information!
19,99 €Book now