Occupational health management (BGM) is on everyone's lips. Company Invest more and more in the health of their employees in the face of rising lifestyle-related illnesses, burnout numbers or work-related complaints.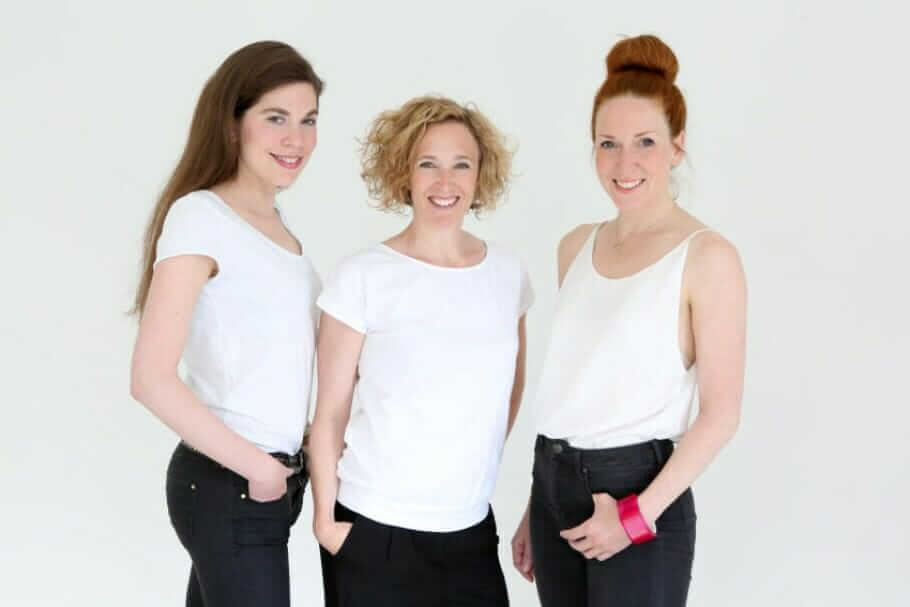 The new prevention law
Last but not least, the Federal Government recognized this danger and at the 18. June 2015, after a long period of consultation, passed the new Prevention Law, in which the social insurance funds are clearly more responsible for promoting the health of people in their work environment. Thus the Federal Ministry of Health writes:
"Companies are particularly suitable for implementing prevention and health promotion offers. Since the interventions take place in an outreach form, people can also be addressed who are more difficult to reach via the usual channels. If the employees experience their work as meaningful and less of a burden and if they also experience the employer as caring, this has been proven to have both positive effects on their health and the success of the company. "
There is more to change
But how sustainable are the measures that are being implemented, how useful are usually unique offers like the popular health day? And are not always the same already active candidates, who use in-house fitness offers like for example back courses?
In order to achieve a rethinking of health-conscious behavior and also to inspire employees who have so far no or few points of contact with movement and holistic fitness, one thing above all needs to be one thing: joy in the matter, easy implementation with direct benefit for everyday life as well as an individually shaped promotion.
Passive programs for the office
This is exactly where "break football" comes into play. As a dynamic Hamburg start-up with tailor-made programs and the unique combination of office yoga, voice and memory training, we have made the term "corporate health entertainment" a priority. Our entertaining and health-promoting programs prove that health-conscious behavior not only keeps you fit, but is also fun.
Tip: Text as PDF (please read the instructions!) or to this text complete eCourse or series Download. Actions or news via Newsletter!
Body, mind and voice are refreshed with morning yoga exercises, voice and memory training, and the stomach is rewarded with delicious smoothies and organic treats. During active lectures and workshops, the participants get well-founded knowledge vividly packed with tips and methods that are anchored in a playful way.
There are even many movementkeptics to the health fan, some inhibitors to the Denksportanhänger. With exciting city rallys and humorous quizzes, we make for laughing faces, moving lunch breaks bring fresh air into the office day.
Performance plus almost by the way
Almost like by the way the participants are rewarded with a waking concentrated head, a firm well-articulated voice, deepened breathing and relaxed mobilized muscles.
Exercise videos and brochures, tailored to the needs of the workforce and the demands of today's workplace, provide long-term benefits. An approach that pays off: in the form of motivated, self-reliant employees and lower sick leave.
Further education
But not only the need for external health services is increasing, but also the need for internal employees who can carry out health-promoting measures in self-government. In accordance with this trend, we offer the Pausenkicker Academy.
1-3 daily training modules for office yoga, voice and memory training. Regular resource reinforcement and the anchoring of memory and relaxation techniques, breathing and speech exercises are ensured.
The costs
Regardless of whether it is a regular training, a one-off event program or a multi-day program Further educationModern health programs have to be fun and "health entertainment" seems to be finding its way into companies as a new pillar of corporate health management: As an effective component for fit employees and long-term corporate success.
Especially in small and medium-sized companies, however, the first question is: What does it cost and who is to pay for it? Of course, self-management, both with monetary, as well as human and spatial resources is necessary, but there are many ways of support.
Support by health insurance and state
Statutory health insurance companies are increasingly supporting targeted BGM in companies. The BKK VBU is mentioned here as a partner of Pausenkicker, who has devoted himself particularly to this topic in the past few years and is also looking to the left and right in the implementation of measures to implement truly effective and successful concepts. Furthermore, according to § 3 ECStG, companies can invest up to 500 € / year for each individual employee for tax-free (certified) health services.
Another possibility is the reimbursement of prevention courses (§ 20 SGB V), which is possible through any statutory health insurance company. "A conversation with an expert helps to find the right options here," says Arne Dahlke, BGM consultant at the BKK VBU in Hamburg. "The decisive points for a BGM Concept ABC School Joke Oud are the tailor-made measures based on the individual environment of the company, as well as the Motivation of all employees, especially those who need to be promoted in particular. Health has to be fun and not just understood as the absence of illness. "
Conclusion: working time is lifetime
Working time is lifetime! Therefore, it is simply important to be able to experience this time, but also to enjoy it. Of course, stress, pressure, and hustle-bustle is part of a working day, but it is important how we deal with it and tackle the challenges.
Company health entertainment can become an important factor here. True to the motto: "Happy employee = happy company".
Buy text as PDF
Acquire this text as a PDF (only for own use without passing it on according to TERMS & CONDITIONS): Please send us an eMail with the desired title to support [at] berufebilder.de, we will then send the PDF to you immediately. You can also purchase text series.
3,99 €Book now
Find out more - our books on the subject
Or for a little more directly buy a whole book or eCourse on this topic, read on. Here you will find a suitable selection.
Buy eCourse on Demand
Up to 30 lessons with 4 learning tasks each + final lesson as a PDF download. Please send us an eMail with the desired title to support [at] berufebilder.de. Alternatively, we would be happy to put your course together for you or offer you a personal, regular one eMail-Course - all further information!
19,99 €Book now