When Germany beat Brazil 2014-7 at the 1 World Cup, it was a historic moment. But how important are such events for team building and a sense of togetherness?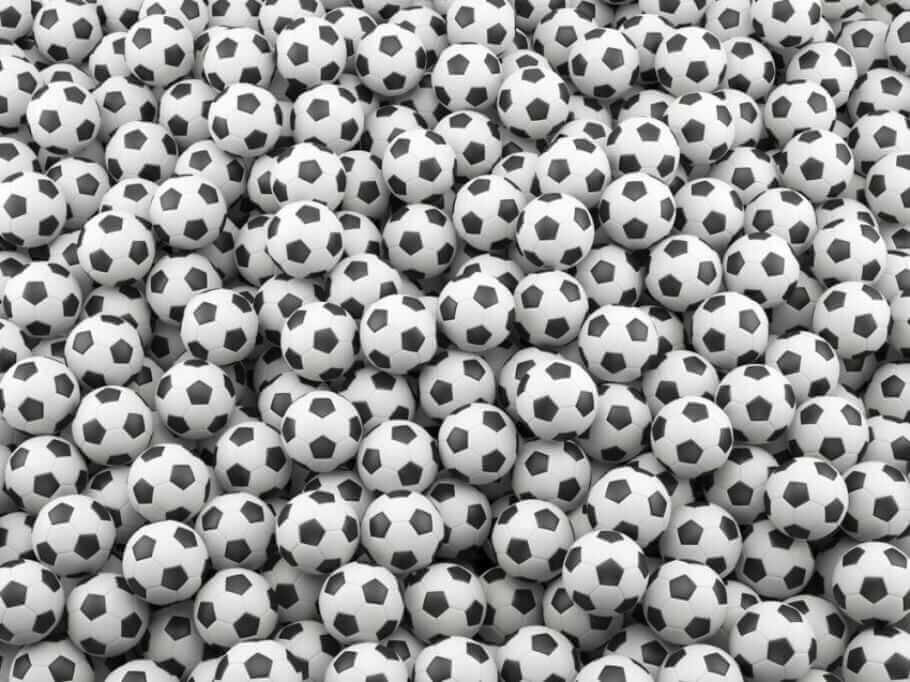 From criticism to enthusiasm
Now I'm not a big football fan and I have actually completely ignored football events like World Cup or European Championship, which you could see in every historic game that I was already asleep when I was exposed to unbelievable noise (I think it was the Berlin fan mail and a gigantic fireworks display ) was woken up again.
It was only then that I became clearthat Germany not only played against Brazil, but had already scored four goals after a few minutes. From then on I fevered until the last minute and am still very enthusiastic today.
Eerie group dynamics?
And although, although I am rather critical of such events, it does not take me so seriously, and the resulting group dynamics is rather eerie. Also with the France game I have seen pictures of the German flag on the Eifelturm with some mixed feelings.
You could now say: While some were still completely foggy from the joy, the others found something to complain about again. Some tweets and fac also showed that I am not alone with this attitudeebookEntries: Some reminded of the situation in Israel that had just escalated, others were annoyed by people singing the national anthem on the street.
The glass is always half empty
Already shortly after the match, Oliver Kahn commented on the ZDF that you could have won even higher and one day after the game already individual players are criticized. The famous, softer glass.
Tip: Text as PDF (please read the instructions!) or to this text complete eCourse or series Download. Actions or news via Newsletter!
Others were annoyed with the miseries, and they did not want to be spoiled by negative voices.
A connecting reason for joy
Now, historically, the Germans have a problem with nationalism and group dynamics, maybe that's just fine. On the other hand, the joy of such events is probably also deeply human. And last but not least, it shows how team building and the cohesion of groups eg in Company function:
A Team needs a common, unifying reason to be happy. Often this also works through playful demarcation from other groups.
Competitions as a teambuilding measure
Teambuilding measures are therefore not often used for competitions, as I have just learned at a weekend in Switzerland.
In this way, we create a sense of being able to achieve the highest possible performance of teams. Members need to know what they have. In the case of the World Cup, this is just fun and joy.
What do I get from that?
I think this aspect is often forgotten when complaining about lack of community or lack of cohesion in groups, teams or society:
What else but the motivation for a common, higher one Objective to fight and the joy of a joint event or a jointly achieved goal should motivate individual team members to put aside their own interests in the team and to stand up for the common cause?
The kit that holds the team together
Conversely, the critics may be right when they complain about "bread and games" - and about the fact that laws are being pushed through in the Bundestag in the general frenzy that would never be so enforceable.
However, such a kit is perhaps just necessary to keep teams and society together. What does your opinion look like?
Buy text as PDF
Acquire this text as a PDF (only for own use without passing it on according to Terms & Conditions): Please send us an eMail with the desired title to support [at] berufebilder.de, we will then send the PDF to you immediately. You can also purchase text series.
3,99 €Book now
Find out more - our books on the subject
Or for a little more directly buy a whole book or eCourse on this topic, read on. Here you will find a suitable selection.
Buy eCourse on Demand
Up to 30 lessons with 4 learning tasks each + final lesson as a PDF download. Please send us an eMail with the desired title to support [at] berufebilder.de. Alternatively, we would be happy to put your course together for you or offer you a personal, regular one eMail-Course - all further information!
19,99 €Book now