"You first have to break the will of the young people when they are new to us." Such views, here the quote from a star chef, do not get you very far with today's generation of talented people pouring in. The "poisoned" one has to give way to a "laughing" corporate culture.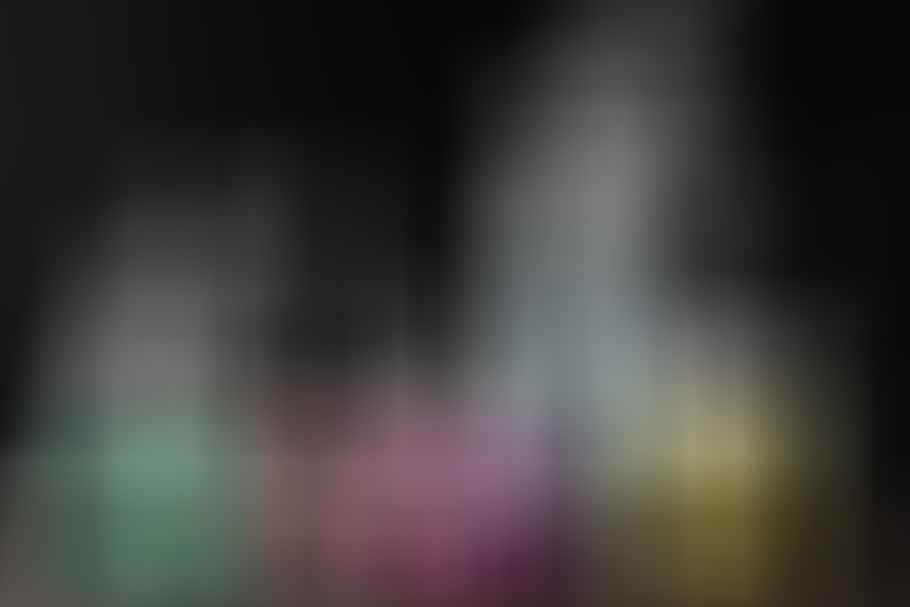 Work must be fun to be good
Far too many management errors arise outdated management practices and a radical management understanding. Unfortunately, there are still plenty of huntsmen in the chef days, people's hamsters and despots, who fall victim to the machismo, and to which no border is sacred.
"Hard chunks" are still admired behind closed doors. And often enough it becomes bad Guide knowingly tolerated as long as the results are correct. That is absurd and pathetic at the same time. A good manager can only be considered to be someone whose numbers are right without his people falling by the wayside.
But in an environment in which one can only score with immediate results and maximum returns, many are ready to destroy company values ​​and sacrifice employees in order to be able to achieve short-term profit targets. "If you can't take that, you can let our great corporate health care system pep you up," one of them recently said to me.
Nobody wants to work for Brutalo managers
But the times when employees were nothing but the game figures of the management are finally over. And thank God, the Dinosaur Rambos from analogue days are now threatened with extinction. Because the social media comet is broken. An update of the corporate cultures is in full swing. And everything is under observation by a broad public.
Those who fatten themselves at the expense of the community are pitilessly put to the pillory. The idols, once so revered, were called disgrace, and they were only sacrificed to them secretly. And that too will soon end, because nobody wants to work for Brutalo-Manager. They dispose of themselves.
Tip: Text as PDF (please read the instructions!) or to this text complete eCourse or series Download. Actions or news via Newsletter!
Finally, business models are favored, which show impressively: You can also be successful without destroying. You can make good profits and at the same time make the world a little better. Only such acts belong to the spotlight from now on. And managers, who can not or do not want to, can immediately withdraw the management license.
The new working world needs a new working culture
The currently much discussed Generation Y follows - what an interesting connection - theory Y by Douglas McGregor, management at the timeprofessor at MIT (Massachusetts Institute of Technology). His Y stands for the hypothesis of a fundamentally committed employee who becomes even more committed through stimulating, sensitive leadership.
This path is still called a "cuddle course" by the hard chunks. And those who follow him are laughed at as beta boys. Because wherever a crowbar is used, where there are no key figures for mindfulness and appreciation, where only maximum results count and "pocket calculators" are in charge, there is no room for "soft factors".
However, the socialmedia-affine smartphone elite has long since begun to develop a new, more ethical work culture: value-oriented, self-confident, playful, autonomous. She expects viable offices and a co-operation on the same level. Basically, all the older ones want to. Many of them had always wanted it, but the time was not ripe to demand it.
The result of a good corporate culture
In general, corporate culture is the result of a collective learning process, the care and care of which must never diminish. It encompasses the visible and the invisible, including taboos, secret rules and norms. It determines,
like the people in the Company deal with each other
as is the relationship with customers and partners,
who is hired and who is promoted and how, in which environment the employees work,
such as decision-making processes,
how problems are tackled,
how to deal with errors,
what is made of ideas,
who. conflicts and crises are mastered,
what is controlled, how
according to which performance measures one judges,
how success is celebrated.
The company climate is an expression of the corporate culture. It describes the atmosphere felt by the employees at the workplace. It is subject to temperature fluctuations. Corporate culture, on the other hand, is long-term and relatively stable.
I distinguish between a poisoned and a laughing corporate culture. The first initiates a slow decomposition process. The second makes a company agile, robust and productive. It even survives crises and emerges from them strengthened.
The atmosphere spreads from top to bottom
What matters in all of this is how management behaves. Because it is constantly being observed like that Manager is on it. His voice, his gestures, his facial expressions: everything is interpreted. Every word that is uttered so easily is given weight. If he is in a good mood, the employees feel with every interaction: Today is a good day. "A good mood is contagious", as the saying goes knowingly. Bad mood, too, though.
How it works? Spiegelneurons are responsible for this. Through them we experience what others feel in a kind of inner simulation. This leads to an emotional "infection", to spontaneous imitation and often also to an unconscious copy of the style and habitus.
We are wired so that we can resonate with those around us. Only a few people are pastors, most of them are aftermaths. And if we are not sure ourselves, we follow the one who makes us feel confident about his cause. And that is the boss, for example. In this way, the conduct of the executive committee is multiplied by its day-to-day work.
Buy text as PDF
Acquire this text as a PDF (only for own use without passing it on according to TERMS & CONDITIONS): Please send us an eMail with the desired title to support [at] berufebilder.de, we will then send the PDF to you immediately. You can also purchase text series.
3,99 €Book now
Find out more - our books on the subject
Or for a little more directly buy a whole book or eCourse on this topic, read on. Here you will find a suitable selection.
Buy eCourse on Demand
Up to 30 lessons with 4 learning tasks each + final lesson as a PDF download. Please send us an eMail with the desired title to support [at] berufebilder.de. Alternatively, we would be happy to put your course together for you or offer you a personal, regular one eMail-Course - all further information!
19,99 €Book now