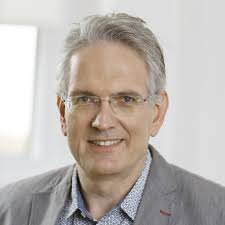 Actually, I had started a diploma study of mathematics and physics after school, which I did not accept, however, on my civilian service. My studies of history and theology completed 1992 with the Master, in order to meet the reality of working life.
Master difficult situations
Ever since my first semesters, I have been aware that there were more effectiveCourses in terms of job prospects, but hoped, due to some published work at the end of the study, somewhere to put my foot in a door.
The interplay of applications, waiting and rejections in a time of empty coffers was so draining on my nerves that I decided to develop what else I could as a business only "on the side". So I ended up as a self-employed girl for everything in the IT industry. There was enough work, there was enough money to live on - only time for the "sideline" was quickly too short.
Special case IT industry
The IT industry is certainly a special case. So it is indeed the industry of the lateral entrants par excellence, since there were even before 20 years at best quite diffuse IT job profiles. In a crowd of technical practitioners, engineers of different origins and scientists was (and still is) still an exotic one.
This is the case, for example, when I register for continuing education courses, which require a completed technical or natural sciences study, a corresponding vocational training or an economics degree. As a spiritual scientist, I would be equated with an IT illiterate if I could not throw my more than 10-years of professional experience into the balance.
Spiritual science education as a valuable asset
In my daily work, however, I find my training to be a valuable advantage. Despite the emphasis on technology, the skills for structured problem analysis, for translation between the language of the user and the IT jargon and, above all, for Communication vital.
Tip: Text as PDF (please read the instructions!) or to this text complete eCourse or series Download. Actions or news via Newsletter!
For more than 15 years, I now support with my Company craft and businesses in the greater Freiburg area with IT services.
Buy text as PDF
Acquire this text as a PDF (only for own use without passing it on according to TERMS & CONDITIONS): Please send us an eMail with the desired title to support [at] berufebilder.de, we will then send the PDF to you immediately. You can also purchase text series.
3,99 €Book now
Find out more - our books on the subject
Or for a little more directly buy a whole book or eCourse on this topic, read on. Here you will find a suitable selection.
Buy eCourse on Demand
Up to 30 lessons with 4 learning tasks each + final lesson as a PDF download. Please send us an eMail with the desired title to support [at] berufebilder.de. Alternatively, we would be happy to put your course together for you or offer you a personal, regular one eMail-Course - all further information!
19,99 €Book now