Accounting is an unpopular task for many self-employed, which is why they like to hand them over to a specialist. But especially for founders or smaller ones Company however, such outsourcing of financial accounting is often not possible. 5 Tips that help to make bookkeeping and even taxation yourself.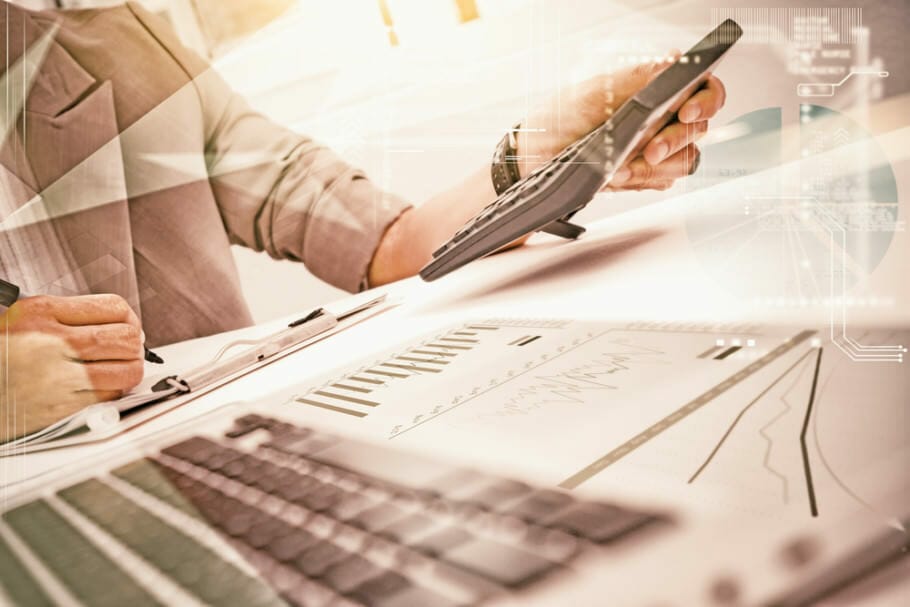 Do bookkeeping yourself - does it make sense?
I tell my readers a secret today: My bookkeeping including advance VAT and tax return I do myself. This often causes astonishment, because the German tax system is considered one of the hardest in the world and most people prefer to entrust this disagreeable task to a tax accountant.
For me, on the other hand: man grows with his tasks. I also started small entrepreneurial and worked my way up step by step. At the beginning, I certainly did that to save money, but now also because I prefer to keep track of my finances.
Automation helps with bookkeeping
Because I also have some horror stories in my circle of friends in which people were cheated by your tax advisor. In addition, the Communication with an accountant or tax advisor can also be very time-consuming. I'd rather do it myself.
But of course I also have help with this complex topic. With the help of algorithms that relieve me of a lot of calculation work. I still have to enter my data and receipts myself - more on that below. But a friend of mine recently discovered that she needed a lot more time to properly transmit her data and papers to her tax advisor - and now with the right technology, she saves a lot of effort.
5 Self-Accounting Tips and Tools
What I've found over time: It's not that difficult to take care of yourself Guide to take care of the books. With the right tips and tricks, even those who have little experience in this area can do bookkeeping. In addition, 5 food for thought and tool tips:
Tip: Text as PDF (please read the instructions!) or to this text complete eCourse or series Download. Actions or news via Newsletter!
1. Correct bookkeeping is essential
Every self-employed person is obliged to keep books and document all business transactions in such a way that a third party understands the system. Because the tax office uses the documents from the accounting to determine the taxes to be paid. Therefore, it is essential to work properly in this activity in order to Error to avoid.
These can have serious consequences for the self-employed, for example leading to high penalties. But that is not the only reason why a conscientious accomplishment of this task is important. The bookkeeping also offers advantages for the entrepreneur himself. If they do this thoroughly, they always have an overview of their financial situation and can intervene directly if necessary. From this, ultimately, the success of an operation can be read.
2. Book yourself is worth it
Taking care of the bookkeeping yourself is not only financially viable. Those who book themselves, therefore, also suitable for important knowledge in terms of tax and finance. Because as an entrepreneur you should not blindly rely on an expert, but also own the necessary know-how on fundamental aspects in this area.
Moreover, the independent completion of the bookkeeping also has the advantage that you have access to all the necessary data at all times and does not have to wait for the transfer of these by the accountant. This ensures that you can act on potential problems directly.
3. Each receipt must be kept
It is only possible to make a booking if there is also a corresponding receipt for this. Therefore, it is essential to keep every single document. Only with these can be understood, whether the booking is correct.
A basic distinction is made between incoming and outgoing documents. The latter are invoices that the company sends to its customers. Incoming receipts are invoices that the company must pay itself. A distinction is made between the following types of documents:
Invoices
receipts
receipts
Payroll
credits
bank statements
cash movement
Credit card movements
It is also important not to forget running costs such as insurance, rent or telecommunications fees.
4. Sort receipts according to a sophisticated system
It is also important not to keep the receipts indiscriminately in a box, but to sort them by a system. Only then can they be recovered quickly and unnecessary chaos is avoided. It makes sense, for example, a sorting in a folder in which the documents are filed according to initial and incoming invoices and chronologically proceeds.
Digitized receipts can be found even faster: All you need is a tool that automatically records receipts. I use here for example Lexoffice, with which I can practically scan in the receipts with a Handyapp. In this way, they can be stored within a few seconds and thanks to the search function just as quickly found again.
5. Choose the right accounting software
In order to facilitate the work, it is recommended to use a special accounting software. With this even those who have little experience in this area can also do this job without any problems. Such a program ultimately ensures greater efficiency and saves time.
When choosing the right solution, however, you have to consider a few aspects. For example, it makes sense to have the necessary interfaces such as those to ELSTER. This is why one should look before buying the program inform extensively about accounting software, Only then can a well-considered decision be made.
Find out more - our books on the subject