Deutsche Bahn has now undertaken to forbid, for example, research into job candidates on the Internet and to strengthen the personal rights of employees. Robindro Ullah, HR at DB Services, talks about the use of social media and the mixing of work and private life.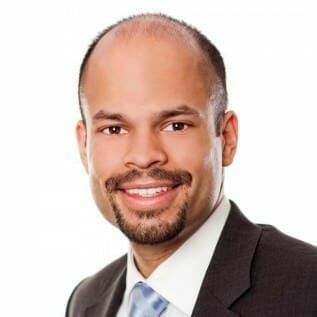 Robindro Ullah studied business mathematics and initially worked in revenue management at Deutsche Bahn. Afterwards he was a lecturer for university marketing and at the DB Services, a subsidiary of the German course AG, responsible for the range additional services and became finally personnel manager south, before he from the Company retired.

Mr. Ullah, you are Head of Additional Services at Deutsche Bahn - are you responsible for the Bordbistro? Or luggage transport?
No. I manage a department that deals with employment security. This means that people who have lost their jobs elsewhere in the group will be given the opportunity to do a regular job again. You can find more information here:
In addition, I am still involved in the social media activities of the Personalmarketing, my former department.
As a company, we must trust our employees to act, encourage and advise on the technical possibilities. Blocking sites and banning the use of social media would be the wrong way.
Who else is twittering at Deutsche Bahn?
There are some who are involved in Twitter. So, for example, the sales department, with @DB_Info a quite successful account.
Tip: Text as PDF (please read the instructions!) or to this text complete eCourse or series Download. Actions or news via Newsletter!
What does a company actually get from having employees on Twitter or Facebook are active?
For corporations, this is both an opportunity and a challenge: every single employee is more visible through social media and has a great reach. It becomes the sign of the company and even more strongly than the analogue times the business card of its employer with - even if the contents, which are transported, have not changed.
Does not it simply cost a lot of working time?
Clearly, on the other hand, social media is of course very time-consuming. On the other hand, fixed working hours as well as the place through the modern communication technology play an increasingly insignificant role anyway: I, for example, communicate on the weekend about professional topics or vice versa also in the office professional on private channels.
The boundaries between private and professional are becoming increasingly blurred ...
Yes, you can hardly avoid the question of "private" or professional? "These days. A recently posted article by Klaus Eck sums it up, I think. Also, I don't think this is a new topic - it's just more ubiquitous.
What are you up to?
Well, the mixture of "private" and "professional" has been with me for much longer than my three-year social media life. Immediately after joining Deutsche Bahn, I became a member of the TraineeClub. The cross-divisional club brings all young talents closer to the Group in forums, chats and excursions, but also at round tables and leisure activities. Questions quickly arose like: "Do I give out my private mobile phone number or my business one? Do I keep my distance or do I also tell private things? "Because even in such a large corporation, you meet again in a professional context quicker than you think.
And how did you solve the problem?
It quickly became clear to me that a strict separation between professional and private issues is not possible. On the contrary: Mixing leads to closer social contacts and strengthens that Network among the employees - and their loyalty to the group.
Is not there a danger that the employee will be forced by the group dynamics to contribute more of his private life, precisely because it benefits the employer?
How much private life can be incorporated into the profession has to be decided individually. A company can neither forbid or force private contacts at the workplace. Only cousinism is of course not tolerated.
Is not it otherwise very convenient for you to demand the mixing of private life and work-day - finally, can you find candidates who surrender everything, yes also much better?
I think it is more than unlikely that HR managers will find the time to google every applicant. You get so many applications on the table that you can't research them all. In addition, it is the case at Deutsche Bahn that we have decided against including the information that an applicant actively provides us with further "research results" in the application process.?
Buy text as PDF
Acquire this text as a PDF (only for own use without passing it on according to TERMS & CONDITIONS): Please send us an eMail with the desired title to support [at] berufebilder.de, we will then send the PDF to you immediately. You can also purchase text series.
3,99 €Book now
Find out more - our books on the subject
Or for a little more directly buy a whole book or eCourse on this topic, read on. Here you will find a suitable selection.
Buy eCourse on Demand
Up to 30 lessons with 4 learning tasks each + final lesson as a PDF download. Please send us an eMail with the desired title to support [at] berufebilder.de. Alternatively, we would be happy to put your course together for you or offer you a personal, regular one eMail-Course - all further information!
19,99 €Book now