If you go to Kenya, you will quickly notice how omnipresent mobile payment with your mobile phone is. Unlike in Germany, where the introduction of corresponding functions has been a subject of great controversy for years. Is Germany missing a trend that led to a small economic miracle in Kenya?
SMS payment NFC chip
The Kenyan mobile payment model is very simple, it works with SMS and with every mobile phone. Expensive smartphones do not need the users.
In Germany, on the other hand, the industry relies on NFC technology, with which, however, far too few mobile phones are equipped. Also Apple's current iPhone does not have an NFC chip yet. The pain threshold for trading to introduce the necessary infrastructure lies with ridiculous 5% NFC-enabled mobile phone. And this threshold is not yet reached.
Germany: too many possibilities
The number in direct comparison to Kenya shows how much the Company in this country have to lower their expectations - and where the rabbit is in the pepper: There are too many competing payment systems, under which customers can choose.
This makes it difficult for companies to establish a standard and as a result, no one is willing to invest in the appropriate infrastructure.
Tip: Text as PDF (please read the instructions!) or to this text complete eCourse or series Download. Actions or news via Newsletter!
The skepticism is great
In addition, there is the great skepticism with which the topic is addressed here: As I was able to experience at Omnicard, many companies see no future in mobile payment; and also if the customer has the plastic cards anyway.
By the way, by the way, in the case of the doomsayers are the banks, perhaps also because they fear for their business - even if the Sparkasse has just started a pilot project for mobile payment.
Do not worry about data gagging
On the customer side, on the other hand, the security concerns, the well-known German fear: Who would like to trust in a smartphone in Germany all his life? To be honest, I am also skeptical.
However, the Kenyans I've talked to are not worried about this issue - even though Vodafone has in the past been struck by a somewhat peculiar notion of privacy and is also venturing far into net neutrality.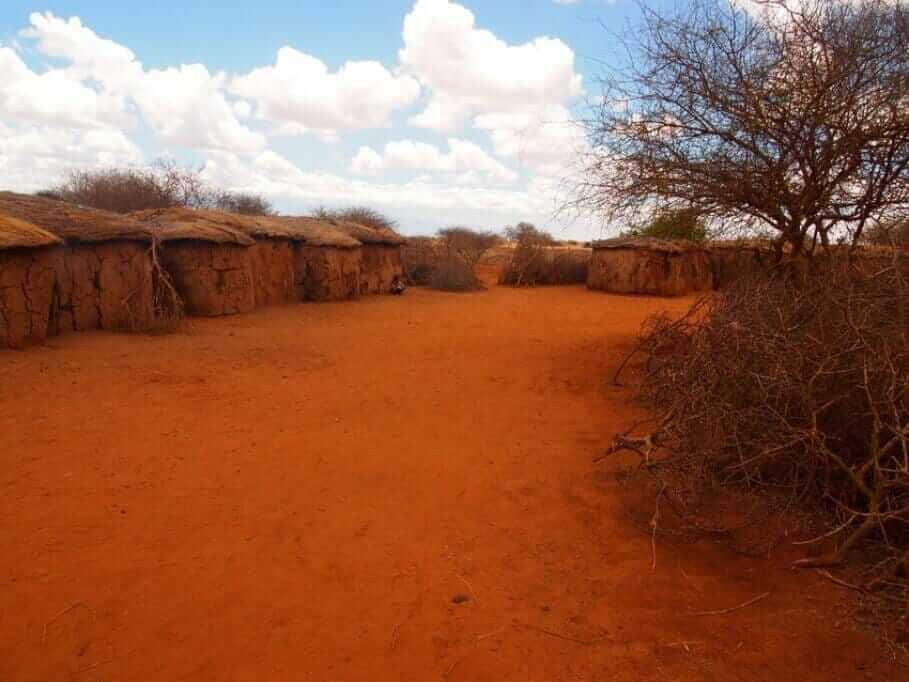 The dilemma of saturated markets
Overall, the example of mobile payment is very clearly the dilemma of a saturated market in the industries. The discussion on mobile payment methods has been conducted on the Omnicard and elsewhere since 10 years, but only too small steps are taking place.
Because there is already a good infrastructure for financial services, there is no need to introduce new payment procedures. Because the customer always chooses the payment option that seems most practical to him.
Above all, the banks are blocking themselves
Mobile payment options are due to the associated high technical effort in Germany rather not. Therefore, the demand is missing and on the contrary, in view of the competition, there is still the danger of Verzetzlung. Therefore, the companies do not move and everything stays the same.
As it also shows on the Omnicard, it is above all the banks that lock themselves. Even if the savings banks have just launched a pilot project with which they want to implement mobile payment nationwide - one might suspect they are afraid to give their market leadership in money management to mobile operators, as is the case in Kenya.
Kenya: The pure need as an innovation driver
In Kenya, with its much poorer infrastructure, customers' willingness to innovate is much higher. At the same time, operators were forced to find a simple solution, such as paying via SMS, because more complex systems would not have worked: people simply have no money on expensive smartphones.
The mobile payment idea therefore fell on fertile ground and flourished magnificently. As is often the case, pure economic necessity becomes a driver of innovation, while saturated markets need to be careful not to be de-linked.
In Germany, for example, at the Smart Card Conference Omnicard in Berlin, representatives of IT and communication companies, banks and institutions spend three days discussing technical innovations such as mobile payment functions by mobile phone, which are still in their infancy in Germany. In East African Kenya, the Masai are (not only) far ahead of us.
Stereotypes and reality
So-called Third World countries are often seen as backward and the Maasai, an East African nomadic people, is considered by many to be the epitome of the Stone Age nomadic way of life.
In fact, the Masai traditionally have little stone age, since they had, for example, blacksmiths and cattle. That clichés do not always have to be right, we have not known since the satirical heating collection campaign that South Africans organized for Norway.
Innovation instead of Steinzeitdorf
Because even if we have visited such a Stone Age nomadic village, Kenya as far as the mobile, cashless payment by mobile phone, far ahead of us; I was able to convince myself of that during my last visit:
Bank vending machines or even stores are sought in vain in the vast steppe. But there are M-PESA agents in almost every settlement along the dusty dirt roads - as here in Mbirikani, which is mostly operated by Maasai.
What is M-PESA and how does it work?
M-PESA was launched in Kenya in early 2007 by the Kenyan mobile operator Safaricom, now a Vodafone subsidiary. With this system, the Kenyans can perform basic functions of money transfer and private cashless payments via mobile phones without the need for a regular bank account. Uta Hergenroether describes exactly how this works in the Betterplace Lab:
"Anyone who has a cell phone or knows someone who has one and can send and receive SMS can use M-PESA. Customers who want to transfer money can register for Safaricom for the M-PESA service free of charge and adjust their SIM card. Then they receive a PIN for their telephone number, which is required for every transaction. Now you can top up money as needed and send or receive it via encrypted SMS for a small fee within your own country. The deposit and "storage" of money on the mobile phone is free of charge. So-called M-PESA, which can be full-time Internet café owners, petrol station or pharmacy owners, are used for cash payments. They paid a one-time fee to Safaricom for the operator license (and the associated IT device). There are now almost 40.000 of these agents in Kenya who also use their own cell phones to offer services to non-M-Pesa customers. "
The economic miracle of Kenya
The ease of use (overview of all functions thanks to the very worth reading post including comments by Andreas Fischler) should be the reason why, following various media reports, an economic miracle has broken out in Kenya. People save money and women start businesses, which is like a small revolution.
According to Wikipedia, M-PESA now has 15 million users, which is around 80% of mobile phone customers. Vodafone now wants to export the successful model to other countries. For comparison: only 15% of adults have a bank account at all.
Find out more - our books on the subject