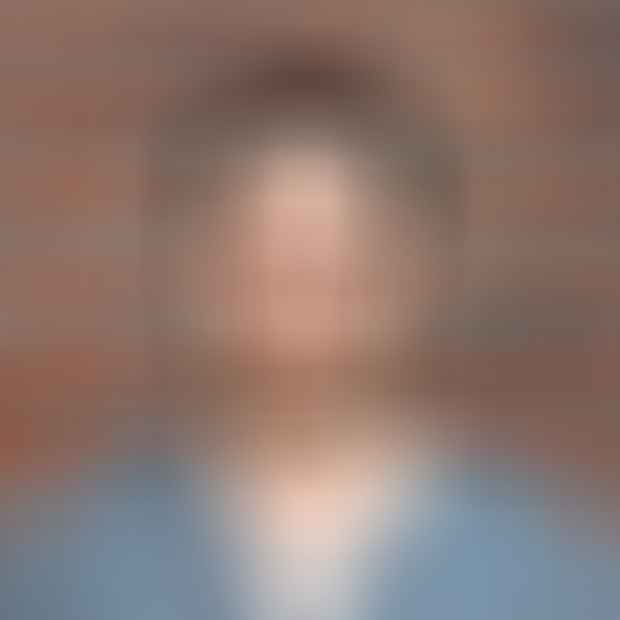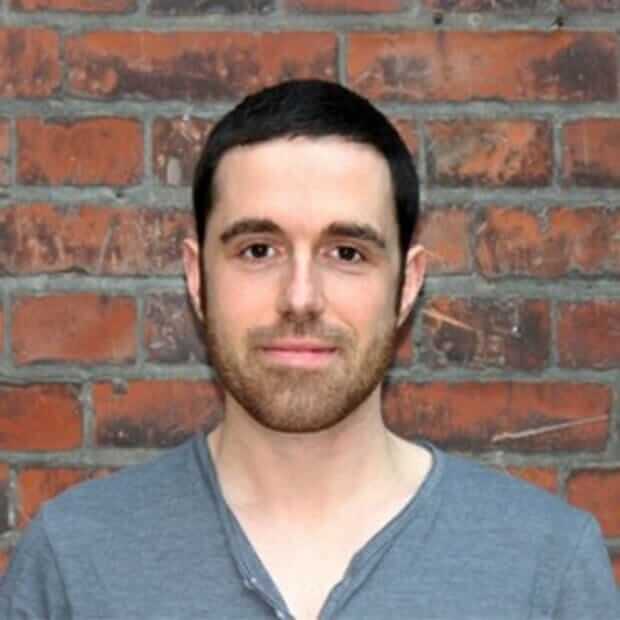 Carsten Foertsch has just started Deskmag, a magazine about new workspaces, how they look, how they work, how they can be improved and how we work in them. In an interview he talks about the bureaucratic hurdles that get in the way of start-ups in Germany. The interview originated from my replica on one ZEIT ONLINE-Contribution.
Carsten Foertsch studied political science, sociology and geography in Berlin and gave 2006 his diploma. He then worked as a research associate in an institute for social science studies focusing on urban and regional development as well as the labor market. Center 2010 he founded with Joel Alas Deskwanted, a search system for workstations and the magazine Deskmag.

What are the main obstacles to business start-ups in German administrations?
A particular problem especially in German administrations and their private-law sub-Company is the age of their employees, which is well above the average of the working-age population. Especially in Berlin, young people are hardly hired. Less than 2,5% of the people working in the Berlin administrations are 30 years or younger.
What is the problem for founders?
In public administrations and banks, therefore, people are increasingly working with little knowledge of current knowledge. Especially companies in new economic sectors of the creative industry have a hard time. The employees in administrations are hardly aware of new technologies.
The use of social media does not automatically guarantee a transfer of knowledge. Social media is, when the sender and the receiver get into each other, the sender also becomes the receiver and vice versa. Only this interaction makes social media social.
And it only makes sense when the results of this Communication have a positive influence on the work in the administration. So far, I have not seen that in most administrations. Usually it is just an additional one-way channel. In addition, their use in no way replaces personal contact with young colleagues who are absent in the administration.
Tip: Text as PDF (please read the instructions!) or to this text complete eCourse or series Download. Actions or news via Newsletter!
Certainly also a question of money ...
Frequently, social media activities, like many other works, are increasingly being carried out by external companies. This lowers costs, bundles information. But in the end, it works like in the game of silent post, the message in the beginning is not the end, especially not if the people in the administrations do not have the knowledge to properly evaluate the knowledge of this commissioned work. Since the best external contract work help them nothing.
The Berlin administration is an extreme example. The Senate is facing an understandably big problem with reducing its debt. However, due to one of the conclusions he drew from it, the practically years-long hiring freeze, the Berlin administrations do not receive any fresh input of internal expert knowledge and have therefore lost touch with the economic, technical and educational innovations since the mid-90s. More about that during the dayspiegel.
So you do not promote what you do not know?
Exactly: Longer existing industries are supported. In the example of the creative sector, the difference between fashion, a millennium of old trades and entrepreneurs, reveals their income exclusively through their knowledge in new industries.
Fashion is promoted - see Fashion Week and Bread and Butter. Maybe things that have to do with art or classic media when you think of the art gallery or television stations that have since failed. The newly planned state library is also part of it. There is no trace of new usage concepts. An old Concept ABC School Joke Oud in new rooms.
Do you have better ideas?
Yes. Why can people today not release their own works through the library for free and have them rated by the registered users? Why do libraries lend their core competencies to new media - Google or Apple - if they could catalog it for a membership fee that is more independent and more appropriate to the topic?
What I mean, the administration does not even promote new concepts and ideas internally. Then you can figure out how hard it is for entrepreneurs to come up with new ideas from outside.
That sounds a little frustrated ...
No, I do not want to play against each other. On the contrary. If it is not about individual companies or founders but about branch meetings, the Senate supports them even quite uncomplicatedly with small sums, so a kind of small subsidy for temporary self-organized help for self-help. The people of Projekt Zukunft or Berlin Partner help quickly.
What the Senate does through its internal unilateral personnel policy is, unfortunately, a huge waste of economic potential. If the people from the fields are already missing, he could freed more people from the administration at least for individual branch meetings in order to strengthen their understanding of new economic areas. This would also be a new understanding of economic promotion. The administration should not wait until the people come to them. You should also actively find the contact yourself more often.
In the interview Christoph Lang from Berlin Partner referred to the support of Investitionsbank Berlin ...
Yes, the investment bank advertises everywhere with loans for start-ups. However, it does so more for the image of the location of Berlin. The reality is different. But if it were only that ...
What else?
Not only do most companies from emerging industries receive support, they also waste their precious time applying for support, which is rejected out of ignorance without serious processing. It concerns just the simple programs of the IBB.
With microcredits of ten or twenty thousand euros, many people in Berlin can turn something to stand on their own feet. Especially from the creative sector, where most start as self-employed or small-scale entrepreneurs. However, for the assessment, IBB lacks competence. Restaurants and gas-water sanitation are not a problem, but everything they do not know yet, where they have not built up any expertise so far, is not encouraged.
After all, you can try it ...
The time for the failed applications is missing later on the applicants in building their company. So you get the opposite of support, namely an ass kick and the loss of time invested in it, which can quickly become a competitive disadvantage.
It would be more straightforward and easier for everyone to predict which directives they promote. It should be based on transparency as a misleading PR Bla Bla.
Perhaps one must explain the administration of this problem ...
The Berlin administration has been practicing this procedure for almost 15 years without learning from its mistakes. I found a nice example by chance in a text about the Internet company Zanox. There it says:
As early as 1997, the business informatics students developed the visionary project Inab (an abbreviation for "Internet address book"), a website for storing and managing bookmarks. With their diploma thesis they are taking part in a business plan competition organized by the Berlin Entrepreneurship Forum, Sparkasse and Stern, but they are obviously ahead of their time with this project. In any case, the jury cannot tell the young entrepreneurs from their visionary Business Model convince: You are subject to a Berlin "sandwich bring service" in the competition.
I think they are the exception. Last year IBB's business plan competition won a bike washing system, a child care service, a textile care, an online concert evaluation portal and an online generation project. It was not even about a loan application, which you have to strip naked and more people on the track.
I do not want to be misunderstood, there are all kinds of things, but the IBB could have exceled ten years ago. Not a really new thing - with so many applications. And now, imagine, you would like to apply for money at IBB against this background.
What happens then?
A rejection of the microcredit is generally carried out if no operating profit can be achieved within six to nine months with which credit rates are paid. This applies to many online companies, which first have to make a name for themselves and generate traffic in order to earn money.
This usually takes at least one, two years. However, they do not offer a special funding program with small loans. Twitter scored five years after winning. Google needed three years. And with small businesses, much more jobs are created than with large companies. There would be special micro loans really worth, which take on more consideration. However, current microkredit is also only a product of the period when short-term success is more important than the long-term perspective.
How does it look for you?
We do not earn anything with our magazine at the moment, so we started the Deskmag in October of last year. We currently source our income from individually prepared market analyzes. General summaries are available to all those interested free of charge on the Deskmag.
Buy text as PDF
Acquire this text as a PDF (only for own use without passing it on according to TERMS & CONDITIONS): Please send us an eMail with the desired title to support [at] berufebilder.de, we will then send the PDF to you immediately. You can also purchase text series.
3,99 €Book now
Find out more - our books on the subject
Or for a little more directly buy a whole book or eCourse on this topic, read on. Here you will find a suitable selection.
Buy eCourse on Demand
Up to 30 lessons with 4 learning tasks each + final lesson as a PDF download. Please send us an eMail with the desired title to support [at] berufebilder.de. Alternatively, we would be happy to put your course together for you or offer you a personal, regular one eMail-Course - all further information!
19,99 €Book now