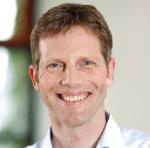 Thomas Kölbl, Head of Seminars at the IHK Academy Munich and Upper Bavaria reports in an interview about the Further Training to become a certified CrowdFunding Manager IHK and better opportunities in CrowdFunding.
Dipl.-Kfm. Thomas Kölbl has been working in further training at the IHK Academy in Munich and Upper Bavaria for 16 years. As head of department, he is responsible for the range of seminars in the field of management training and business administration at the Feldkirchen-Westerham and Munich locations. This includes in particular the offers for the topics corporate management, business administration, data protection, QM, controlling, purchasing, project management, marketing, online marketing, real estate and assistance.
In the further education of the CrowdFunding Manager IHK, the necessary foundations for the theory and practice of crowdfunding are taught.
On the basis of relevant practical experience, participants learn how crowdfunding campaigns can be successfully planned, implemented and evaluated.
What does that mean in concrete terms? How can the CrowdFunding managers implement the learned in practice?
One must not forget that 80 percent of all CrowdFunding campaigns fail. This is exactly where our training helps:
After a successful final test, the IHK-certified crowd funding manager is able to provide comprehensive and holistic advice on crowd funding topics, to implement them with comprehensive theoretical knowledge and practical foundations, and ultimately to reduce the risk of failure of their own crowd funding campaigns
to minimize.
Tip: Text as PDF (please read the instructions!) or to this text complete eCourse or series Download. Actions or news via Newsletter!
For whom is it really interesting?
Our continuing education offer is aimed at all those who would like to deal more intensively with the new form of financing and also have professional interfaces with the subject of financing. These can be founding and financial advisers as well as representatives of medium-sized companies Company who want to use CrowdFunding themselves, for example to test new products on the market.
Many of our participants are also potential investors who want to find out more about the opportunities and risks of this form of investment. A good supplement is the CrowdFunding Manager IHK but also for classic fundraisers as well as for public institutions, foundations and non-profit organizations that want to use CrowdFunding as a financing option for themselves. Basically, the course is open to all.
How long does the training take and how is it structured?
The Concept ABC School Joke Oud consists of a total of eight seminar days, which are divided into four
Dates are divided:
Module 1: 3 days,
Module 2: 2 days,
Module 3: 2 days,
Module 4: 1 day (presentation of the participants' project work for the
IHK certificate)
And how exactly do the content look like?
The participants acquire in-depth legal and business knowledge and become professionals in using the relevant media tools.
All topics concerning the idea-finding, conception, preparation, selection of the partners and platforms, actual implementation and follow-up financing are given. In addition, special topics such as legal assessments, investment psychology, modern marketing interpretation and big data pre-analysis are presented by guest auditors.
That sounds very theoretical. How strong is the practical reference?
The development of this new qualification offer took place in
Cooperation between the Munich Chamber of Commerce and the Berlin Chamber of Commerce. The content was in
Developed in cooperation with the German Crowdsourcing Association.
With Mister Dr. We gave a proven coach as a coach
Crowd experts with excellent contacts in the scene. With that we have
the opportunity to become a crowd funding manager as part of further training
IHK to win well-known practitioners and specialists as co-speakers.
We have currently successfully completed two rounds in Munich.
How are the resonances of the participants so far?
The expectations of the participants were very high. The feedbacks
were all extremely positive. Here are four customer testimonials that demonstrate this very nicely.
informative, entertaining, and absolutely up-to-date. (Michael Steinhöfner, Munich)
The currently best opportunity in Germany to familiarize yourself with the topic of "crowdfunding" intensively and with a high level of practical relevance. (Stefan Marshall, Munich)
Efficient knowledge transfer at the highest level. (Margret Hafendörfer, Munich)
Super practical. I'm excited. The investment has more than paid off. And already now we have a relation to Network. (Belma Nadarevic, Munich)
What previous knowledge do the participants need to have in order to successfully complete the course?
In-depth knowledge of the subject matter is not necessary: ​​In principle anyone who feels addressed by this topic can participate. Entrepreneurial thinking is of course helpful and desirable.
Buy text as PDF
Acquire this text as a PDF (only for own use without passing it on according to Terms & Conditions): Please send us an eMail with the desired title to support [at] berufebilder.de, we will then send the PDF to you immediately. You can also purchase text series.
3,99 €Book now
Find out more - our books on the subject
Or for a little more directly buy a whole book or eCourse on this topic, read on. Here you will find a suitable selection.
Buy eCourse on Demand
Up to 30 lessons with 4 learning tasks each + final lesson as a PDF download. Please send us an eMail with the desired title to support [at] berufebilder.de. Alternatively, we would be happy to put your course together for you or offer you a personal, regular one eMail-Course - all further information!
19,99 €Book now